July 3, 2023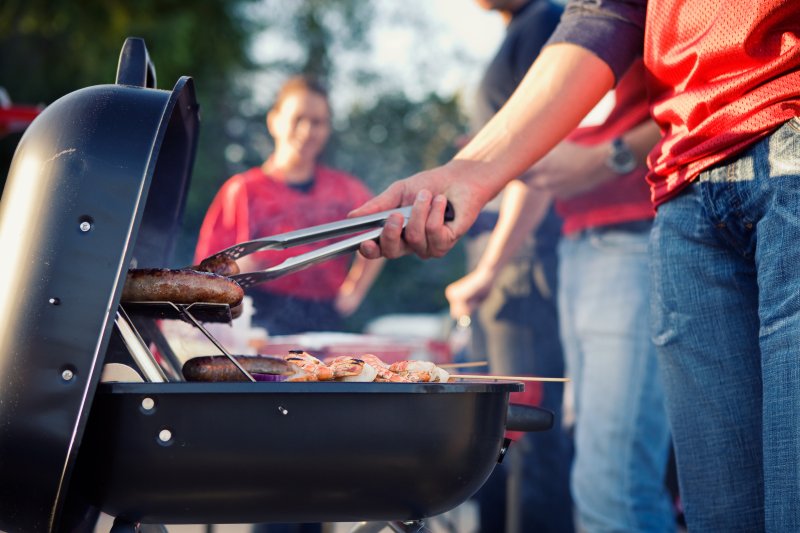 Dental implants can give people who are missing teeth a completely new approach to the best things in life, including food. If you've recently had a tooth replaced, you're probably ready to test out what the tooth is capable of. You'll be happy to learn that summer is a great time to do that.
There are plenty of summer foods that can be a little bit hard to eat if you're missing teeth or if your oral health isn't the best. Here are some examples that dental implants can give you a chance to enjoy
Eating Barbecue With Dental Implants
Summer barbecues are always a great time, and if you've been missing teeth for a long time, you've likely been missing out on a lot of the best foods at them. Brisket may have been fine, but tougher meats can pose problems if you're lacking in bite force.
With dental implants, you can enjoy steak, sausage, and any other meat you'd be able to cook up.
Popsicles and Dental Implants
Generally, your dentist is unlikely to recommend that you eat more sugar. However, it's not necessarily a problem to eat a popsicle every now and then, and in the heat of the summer doing so is nearly irresistible.
If you've long been struggling with a diseased or decayed tooth, you would probably have a hard time eating anything too cold. Fortunately, dental implants make that easy—next time you hear an ice cream truck drive by, you should be able to give yourself a little bit of a treat.
Dental Implants and Sides
Loose corn is just fine, but there's something about corn on the cob that gives it a satisfying bite that can't be matched. However, this is basically impossible to eat if you're missing teeth.
Dental implants should be strong enough to eat corn on the cob, so long as you're very careful not to bite into the cob itself. Just take your time and savor the buttery goodness!
About The Author
Dr. Mark Stapleton has been in dentistry for nearly two decades, and his passion for the work that he does has only grown with time. There's nothing he loves more than being able to give his patients healthy smiles that stand the test of time. Dr. Stapleton received his degree from the University of Minnesota School of Dentistry, and he has since earned a Fellowship in the Academy of General Dentistry.
If you have any questions about dental implants, we can be reached at our website or by phone at (952) 448-2868.
Comments Off

on Summer Foods That Dental Implants Let You Enjoy
No Comments
No comments yet.
RSS feed for comments on this post.
Sorry, the comment form is closed at this time.