Replace Missing Teeth – Chaska, MN
We Rebuild Smiles with Beautiful Replacement Teeth
Are you missing one, several, or all of your teeth in an arch? Tooth loss is a common problem that over an estimated 178 million people suffer from, according to the American College of Prosthodontists. Not only can this issue make it harder to do basic daily tasks like chew and speak, but having gaps in your smile can also wear down your self-confidence. Fortunately, we offer a variety of custom-tailored tooth replacement solutions to fit your needs!
Why Choose White Oak Dental for Replacing Missing Teeth?
Comfortable & Convenient Digital Impression System
In-House Dental Implant Placement
Custom-Crafted Dental Restorations
Dental Bridges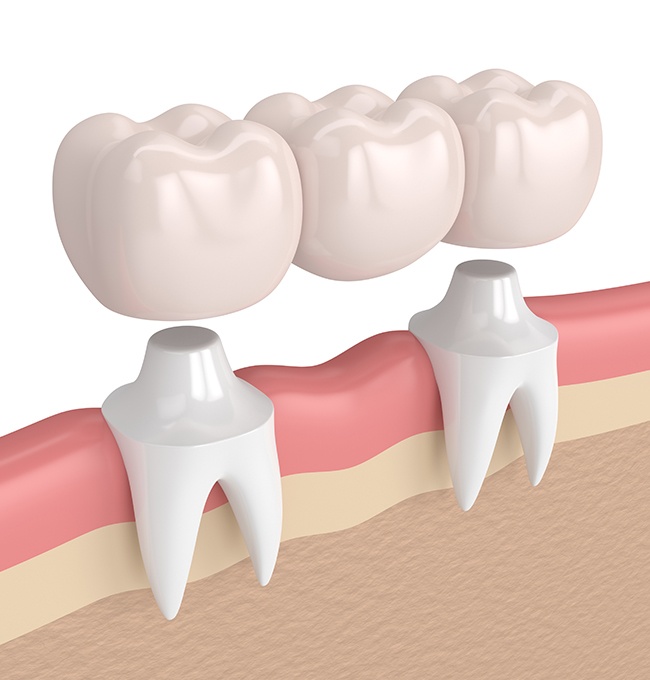 If you're missing one or more teeth, you may be a great candidate for a dental bridge. These are customized ceramic prosthetics that consist of dental crowns adhered to either side of one or more free-standing replacement teeth. To secure the restoration, the crowns are secured to your natural, existing teeth. Once in place, you'll be able to use your entire arch of teeth as you normally would, making tasks like eating and speaking easier.
Learn More About Dental Bridges
Dentures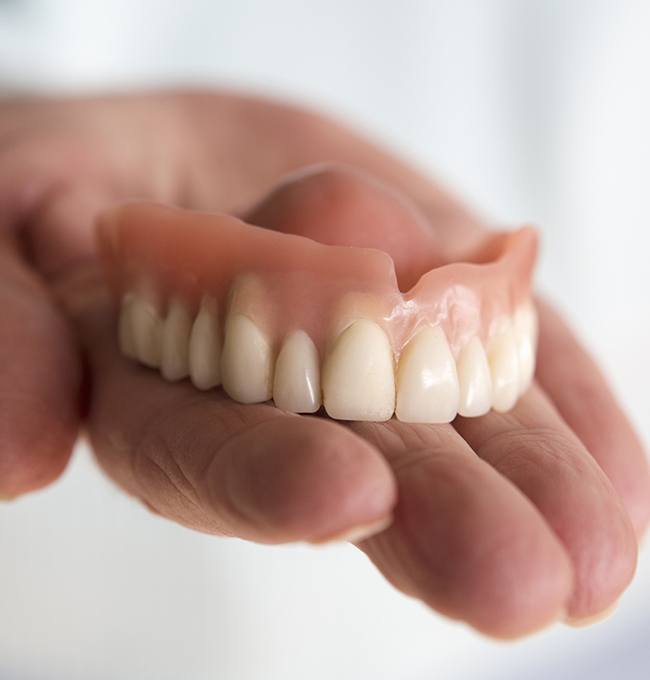 Dentures have been around for hundreds of years now, providing patients suffering from extensive tooth loss with the reliable and cost-effective replacement they need to eat, speak, and smile confidently once more. At White Oak Dental, we take our time to ensure that your new prosthetic is as customized and comfortable as it can possibly be – we want you to be able to rely on it for years to come.
Dr. Stapleton offers multiple denture options, including full appliances (which are designed to replace an entire arch of teeth, either on the top or the bottom) and partial appliances (which are designed to replace certain missing teeth while leaving the remaining natural teeth in place). Both of these options are removable in nature, which means the denture can be cleaned separately and stored during sleep; many patients prefer this convenience. Alternatively, those in need of greater permanence and stability may want to pursue implant-retained dentures. We will work with you to determine the option that best fits your personal needs and goals.
Dental Implants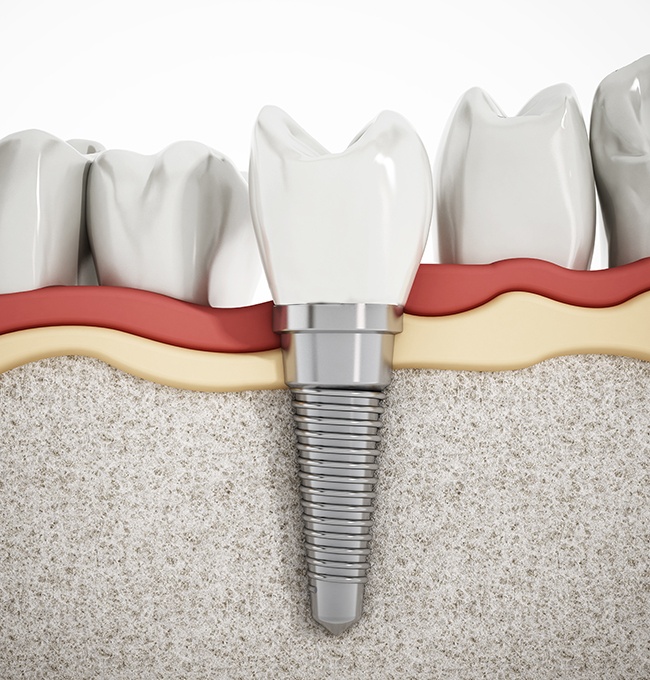 At White Oak Dental, Dr. Stapleton is able to complete the entire dental implant procedure under our roof, including the placement and restoration of implants. Unlike traditional tooth replacement options, dental implants are able to replace the whole structure of your tooth, including the roots. This allows you to enjoy a variety of unique benefits, including the prevention of jawbone deterioration and completely natural looking and feeling restorations. To learn whether you're a good candidate for this procedure, schedule a consultation with Dr. Stapleton today!
Learn More About Dental Implants
Full Mouth Reconstruction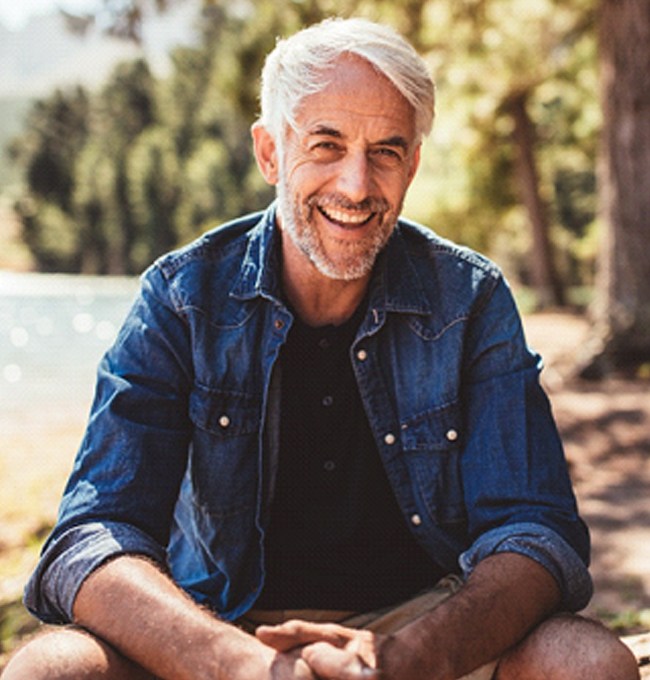 With full mouth reconstruction, Dr. Stapleton and our team at White Oak Dental can give you the smile you once thought was lost forever. When decay and damage are so severe it seems as if there is no hope, we can combine restorative and cosmetic solutions into one treatment plan. Listening to your concerns and specific goals, we can use various services to design your dream smile for greater confidence and a better quality of life.