Periodontal Therapy – Chaska, MN
Stopping Harmful Gum Disease in Its Tracks
Gum disease is the leading cause of tooth loss among adults in the United States today. Research indicates that nearly 80 percent of the population has some degree of this bacterial infection. In addition to harming your oral health, gum disease has been linked to overall health conditions such as heart disease, strokes, diabetes, pregnancy complications, and more. Dr. Stapleton and his team understand and respect the strong connection between oral and general health. That's why we offer periodontal therapy in Chaska to treat the disease and prevent re-occurrences.
Why Choose White Oak Dental for Periodontal Therapy?
Advanced Soft Tissue Laser Therapy
Dentist with 19 Years of Experience
We Accept Dental Insurance
What is Periodontal Disease?
When irregular oral hygiene care allows bacteria to accumulate near the gum line, the body will initially battle the encroaching infection by creating inflammation in the gums. Inflammation's redness, tenderness, and swelling can be telltale signs of periodontal, or gum, disease. If the condition is not treated in a timely manner, then the infection can become destructive, eating away at the soft tissue and bone that support your teeth.
What Are Other Signs of Gum Disease?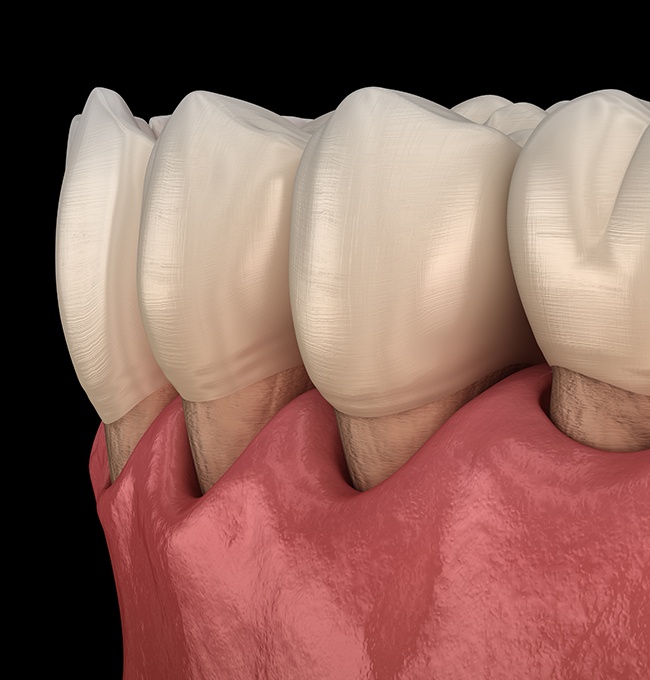 In addition to redness and swelling, your gums might bleed when you brush or floss. This does not mean that you should stop! To the contrary, bleeding means that you need to follow a more stringent oral hygiene routine at home. Bacteria hide in plaque, which is a sticky biofilm that builds up in your mouth all day, and brushing and flossing helps remove plaque regularly.
If plaque is not removed daily, then it hardens and becomes tartar, which only your hygienist can remove. Now, bacteria are locked in place and begin to cause further damage. You may notice:
Bad breath
A sour taste in your mouth
Pus between your teeth
Receding gums
Shifting teeth or ill-fitting dentures
If periodontal treatment from a dentist in Chaska is not provided, then tooth extraction may be unavoidable as bone in your mouth weakens to the point that it can no longer support your teeth.
Scaling & Root Planing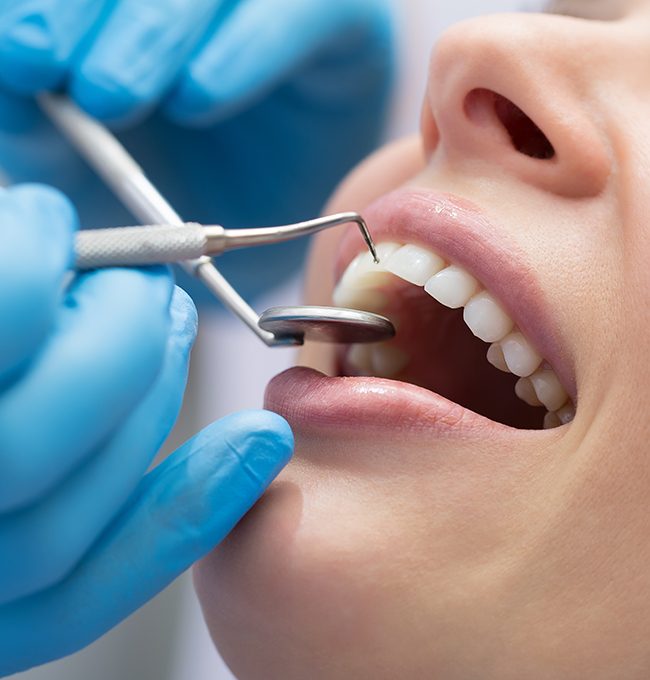 Scaling and root planing is a two-step process that we often recommend for our patients who suffer from early or advanced gum disease. First, our Chaska team will clear all of the tartar and plaque from the surface of your teeth to limit the number of harmful oral bacteria. Then, we will smooth out the roots of your teeth, which will allow your gums to healthily reattach to the structures and provide them with the protection they need. This procedure is known to help reduce the prevalence of uncomfortable and damaging symptoms of gum disease and even reverse the condition altogether, depending on what stage it's in.
Laser Periodontal Therapy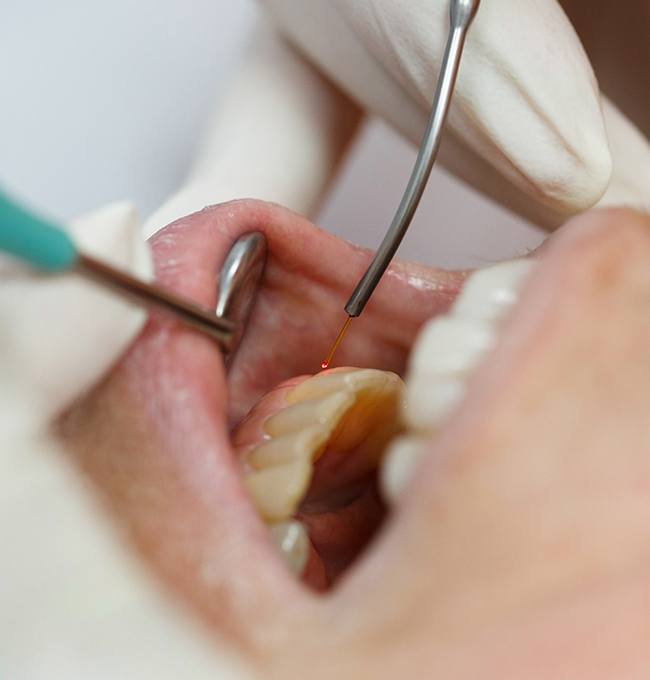 Equipped with our Picasso Lite Diode Laser, we're able to also provide laser periodontal therapy. This isn't as daunting as it sounds. The concentrated, small beam of light emitted from the tip of this device allows us to blast away harmful oral bacteria and effectively remove damaged oral tissue without the need for a scalpel or sutures. It also cauterizes the area on-contact, which reduces any bleeding and minimizes recovery times!