Root Canals – Chaska, MN
Relieving Toothaches and Preserving Natural Teeth
One of the most common dental emergencies that we deal with at White Oak Dental are painful toothaches caused by infections hidden deep beneath the surface of the tooth. Our goal is to never get rid of a natural tooth if we're able to, because we understand how important they are to your confidence and daily life. That's why we offer root canal therapy in Chaska. Although this procedure has a scary reputation, you'll be pleased to know that's not the case at all. With our pain-free root canal treatment, we'll be able to cure your toothache while preserving your natural tooth. In some cases, a referral to an endodontist may be necessary.
Why Choose White Oak Dental for Root Canals?
Sedation Dentistry Available
Dentist with 19 Years of Experience
Virtually Painless Root Canal Therapy
Signs You May Need Root Canal Therapy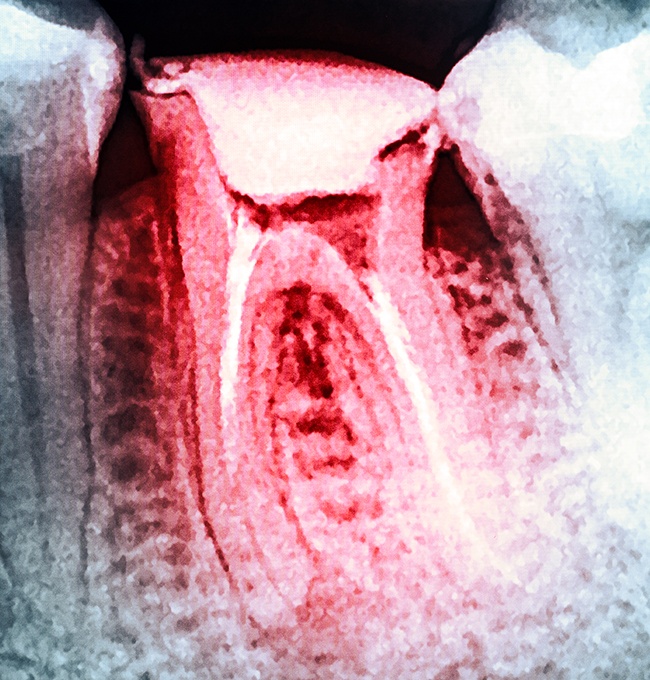 Although most of our patients who need root canal treatment visit us with toothaches, that's not the only sign that an infection could be hiding beneath the surface of your tooth. Here are some additional symptoms that we see in patients who need treatment:
Dental sensitivity to hot and cold temperatures.
Pain while biting down.
Swelling or redness on the gums around the infected tooth.
A pimple-like bump on the gums near the affected tooth.
If you notice any of these, don't hesitate to contact our office immediately so we can find out what the root problem is. Then, we'll be able to develop a customized treatment plan to ease your pain and provide you with long-term relief.
The Root Canal Procedure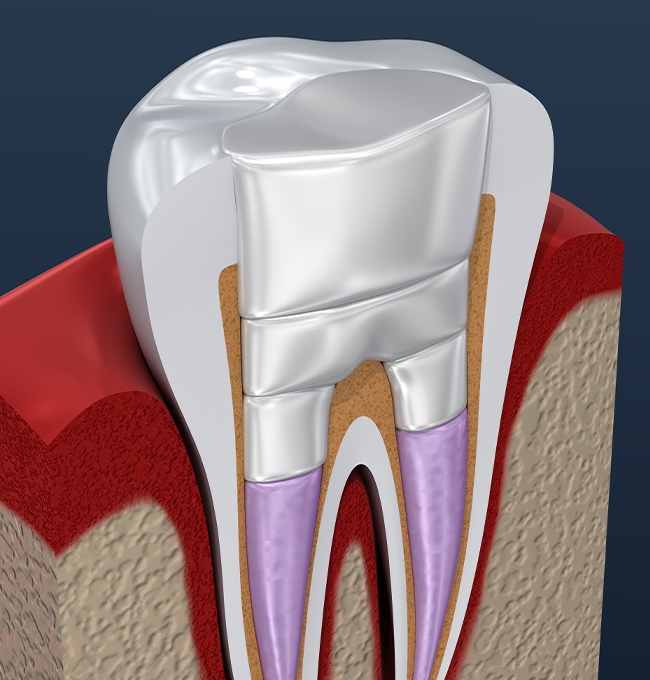 When you visit White Oak Dental for a root canal, we'll make sure that you feel completely comfortable and well cared for. After we assess the issue and diagnose the root of the problem, we can determine whether a root canal is the best next step to take to restore your oral health. If it is, we'll begin the treatment by numbing the area with a local anesthetic. That way, you won't feel an ounce of discomfort during your treatment.
In order to access the infected portion of your tooth, we'll make a small access point. This will allow us to clean out any infected pulp and sanitize the area, making sure that no lingering bacteria are left behind. Using a special substance called gutta percha, our team will refill the treated area of your tooth root to restore its structure and top it off with a dental crown or composite to make it stronger.
Aftercare & Maintenance Tips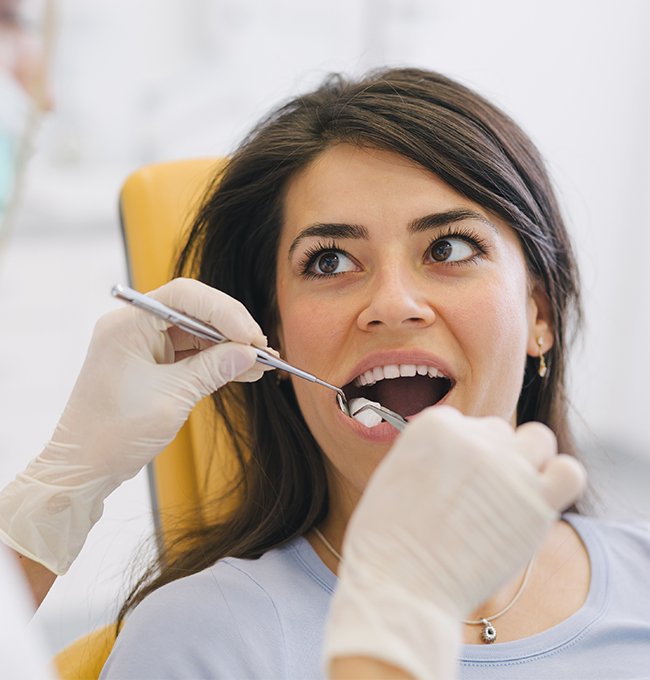 Before you leave our office after your treatment, we'll provide you with some basic tips and tricks on how to make a quick recovery. Some of our recommendations typically consist of the following:
Maintain a soft diet
Avoid directly brushing the extraction site
Avoid exercising for a few days
Contact our office if you're having any problems
After a few days, you can begin to resume your daily activities, but you may continue to feel some tenderness for up to a couple of weeks after your treatment.