Meet Our Dental Team – Chaska, MN
Get to Know Our Friendly Dental Professionals
Dr. Stapleton knows that his dedication to providing high-quality, personalized dental care wouldn't be possible without his friendly, experienced and compassionate team of professionals. At each of your appointments, our team is here to help you feel well cared for, comfortable, and stress-free. To learn more about why they decided to enter the dental field and what they love about their careers and the community of Chaska, read below!
Kelsey, Office Manager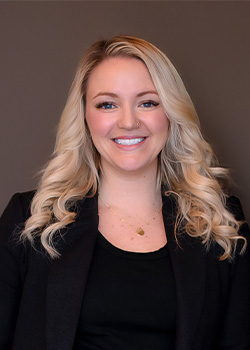 Kelsey has been working in the dental world for nearly 15 years so far, and there's nothing she enjoys more about her role than building relationships with our patients, as well as getting to spend time around such a talented, caring team. Originally from Norwood, she studied at Minnesota State University.
Kelsey's husband Andrew is the owner of a construction company, and they have two energetic boys named Everson and Brooks, and as well as two dogs named Maverick and Chandler. In her spare time, she enjoys playing volleyball, gardening, going on walks, and hanging out with loved ones. She also likes to participate in short distance triathlons/duathlons and hopes to do another one again soon.
Gina, Registered Dental Hygienist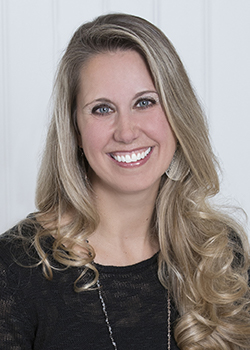 Gina's career in the dental world spans well over 15 years so far. She studied at Normandale Community College and is also certified in laser assisted hygiene procedures. Today, she really enjoys being able to form close relationships with her patients and help them maintain their beautiful smiles – they feel just like family!
Gina currently lives in Jordan with her husband Brad and two sons William and Henry. When she isn't caring for teeth, she spends her time traveling, enjoying her lake home and the outdoors, and being an avid runner. Over the years, she's competed in several half-marathons and two marathons.
Sara, Patient Care Coordinator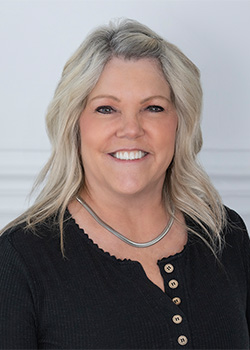 Although Sara is relatively new to our team, she is not new to the field of dentistry. In fact, she has two decades of experience! She completed her studies at Mpls Community & Tech as well as Normandale Community College. For her, the best part of her job is that the patients and team she works with are so awesome!
Sara loves spending time with her family, including her husband, two daughters, one stepdaughter, and two granddaughters. She also enjoys watching her hubby play softball, going on walks, watching reality TV, and reading!
Briana, Registered Dental Hygienist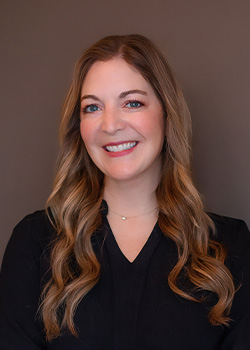 With roughly two decades of experience under her belt, Briana joined our team in 2022! As a Minnesota native, it was only natural for her to pursue her studies at the University of Minnesota – Twin Cities. When asked about her favorite part of her job, she shared that it's getting to know her patients and making them feel like they are getting the absolute best treatment.
Briana and her husband, Brian, have two wonderful children. When she isn't cheering them on at sports and activities, she enjoys going for walks or runs, cooking, and staying busy. Here's an interesting fact about her: she's obsessed with sunglasses!
Karsyn, Unlicensed Dental Assistant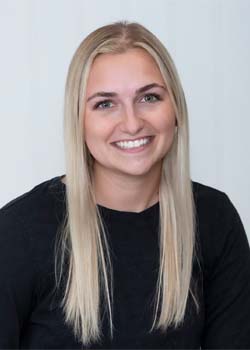 Karsyn is a Minnesota native! After graduating from Waconia High School, she attended Normandale Community College. She joined our team in 2022 and has since enjoyed being able to learn from the best mentors.
Some of Karsyn's favorite things to do in her free time are go outside, travel, and read. Here's something you may not know about her: she ran a half marathon and someday wants to run Grandma's marathon in Duluth!
Amanda, Dental Assistant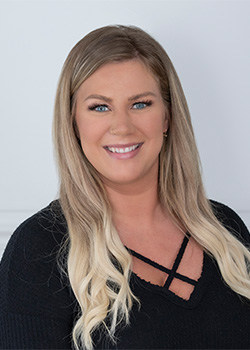 Amanda may be one of our newest team members, but she has over a decade of experience in the world of dentistry. She completed her studies at Ridgewater College and Herzing University in addition to undergoing additional training in sedation dentistry. Of course, her favorite part of being a dental assistant continues to be building patient relationships and expanding on her skills year after year!
At home, Amanda has a husband and two children. She loves spending time with family, hunting, crafting, racing snowmobiles and dirt bikes, camping, and cooking!
Kayla, Unlicensed Dental Assistant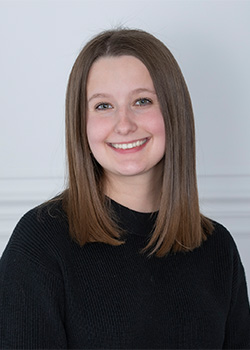 Born and raised in Mound, MN, Kayla knew she wanted to work in the field of dentistry ever since she was in the first grade! Years later, she's working with us as an excellent dental assistant. You can find her around the office helping the dentist with various procedures as well as educating our patients on their oral health and how to maintain a beautiful smile. She went to Waconia High School before attending Minnesota State University, Mankato to study dental hygiene. She's also CPR certified and highly trained to assist where she's needed. Her favorite thing about her job is being able to learn from a team that inspires her and forming relationships with our patients.
When she isn't in the office, Kayla is likely spending plenty of time with her mom, dad, and younger brother. Other than hanging out with her friends and loved ones, she also enjoys traveling to new places, going shopping, and relaxing at the lake!