About Our Dental Office – Chaska, MN
Providing Experienced, Compassionate, High-Quality Dentistry
At White Oak Dental, we are fully dedicated to helping patients restore and enhance their natural smiles to the fullest potential possible, and we use state-of-the-art conservative procedures to do so. Utilizing the newest techniques and technology enables us to provide our patients with the very best. Our dental team enjoys treating the whole family with comprehensive dentistry that makes a difference, and we enjoy building a foundation of trust with every person who walks through our door.
Our team understands how fear-inducing dental care can be, which is why we make it a priority to create a relaxing and positive experience. If you've undergone negative experiences in the past, there's no need to worry about feeling judged or unfairly criticized with us. We can't wait to surprise you in the best way possible with a pleasant and personalized approach.
Above all else, we want to extend a thank you for allowing us to handle your dental needs. Contact our Chaska, MN location today to schedule your first appointment.
Focused on Safety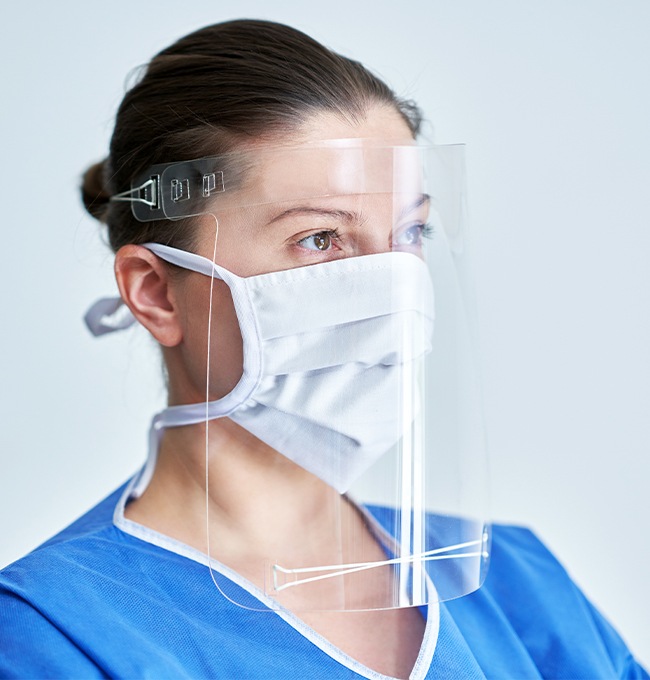 At White Oak Dental, our top priority is our patients' safety and health, even beyond the bounds of oral care. We have thorough and strict sanitary and safety precautions that we follow every day, and since the emergence of COVID-19, we have implemented additional protocols in accordance with the MN Board of Dentistry, CDC, WHO, and OSHA's infection-prevention regulations. To learn more about the practices that we have in place, click on the link below.
We Listen & Care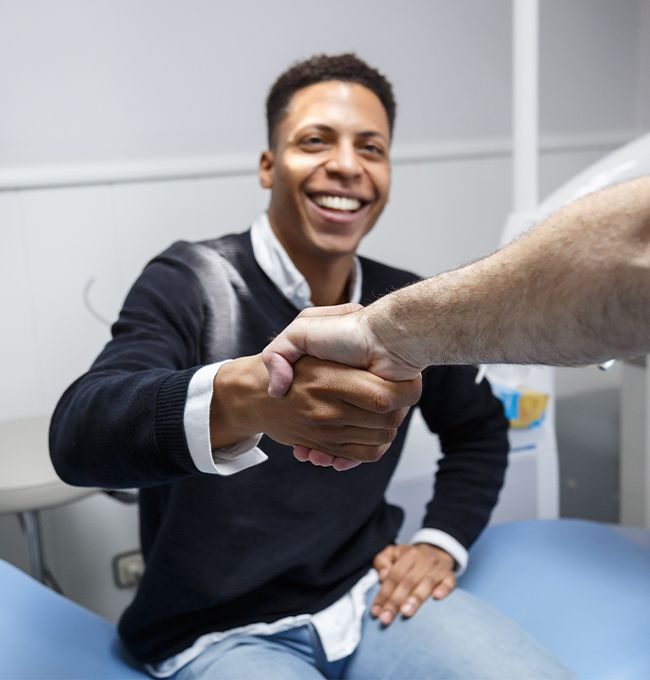 At White Oak Dental, we know that nobody knows your mouth like you do! That's why we always make sure to take the time to listen to your concerns and desires. We want each of our patients to be heard and feel that they're receiving the attentive and thorough care that they deserve. Whether you're visiting us for a routine checkup and cleaning or a complex cosmetic treatment, you can count on receiving the same, mindful care from us.
Thorough & Advanced Care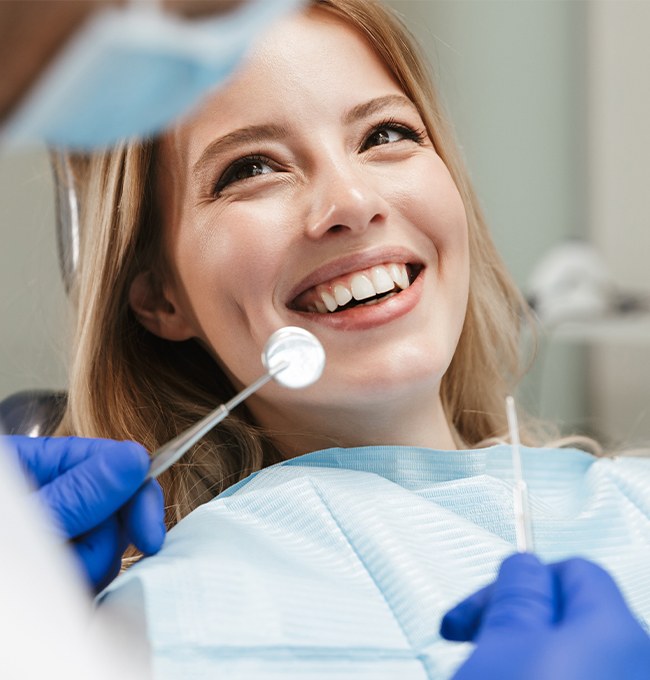 When you visit us for your routine examinations, treatment consultations, and emergency appointments, we'll use the latest technology to create precise diagnoses and treatment plans. With our intraoral cameras, digital impressions, digital X-ray imaging system, and other advanced instruments, we're able to make sure that no stone goes left unturned and help your oral health stay in tip-top shape.
Discussing All of Your Options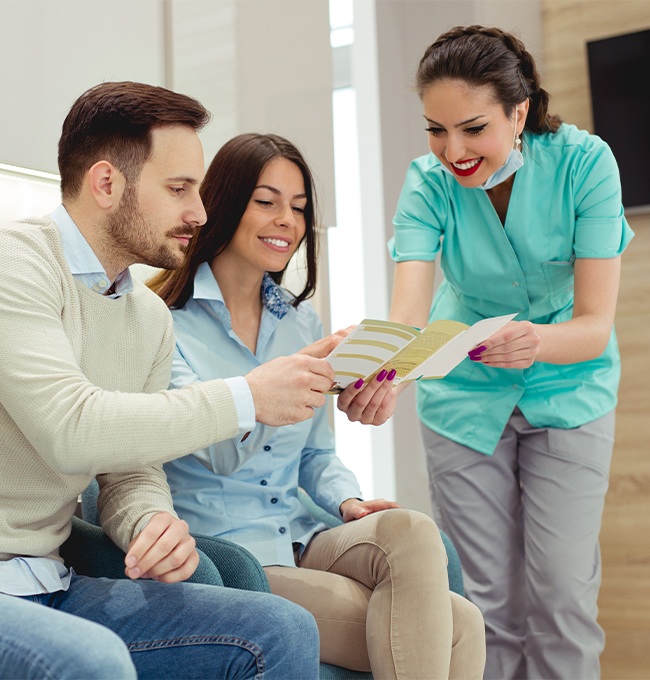 At White Oak Dental, we take pride in offering dental care that's honest and transparent. That's why we make sure to discuss all of your treatment options with you to help you make the best decision for your oral health. If you have specific budgeting needs that need to be met or have questions about your dental insurance, we're also happy to help address any of those concerns so you feel more comfortable and confident in the care you receive from us.
Creating Customized Dental Plans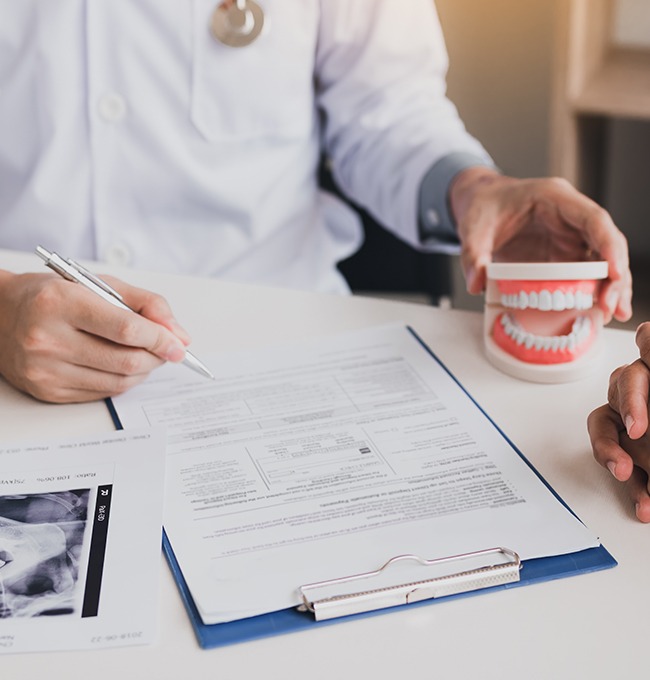 Everybody's smile is different, which is why we don't provide cookie-cutter care. We conduct thorough initial exams and consultations with each of our patients. With all of the information we collect, we build custom-tailored treatment plans that consider your needs, desires, budget, and other factors that are unique to you. You can view all of the services that we offer by clicking the link below.