Teeth Whitening – Chaska, MN
Safe, Clinically-Proven Teeth Whitening Treatments
Have you noticed your smile looking a little darker than normal lately? Professional teeth whitening in Chaska can lift those pesky stains left behind by your favorite foods and beverages. The discoloration could even be caused by poor dental hygiene or the natural aging process. Whatever the reason, white Oak Dental is here to help you with simple, safe, professional-grade teeth whitening.
Why Choose White Oak Dental for Teeth Whitening?
Trustworthy & Fast Results
Safe for Your Teeth & Gums
Convenient, Take-Home Teeth Whitening
Trust a Dentist for True Teeth Whitening Results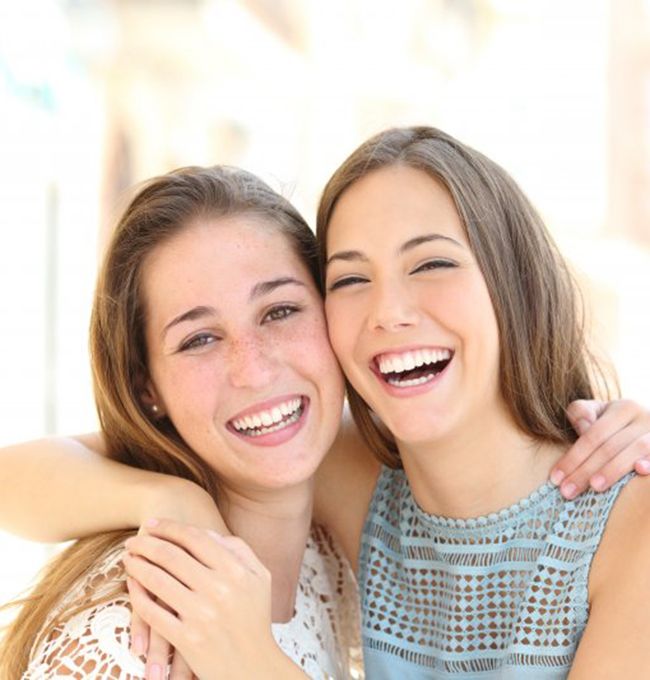 Over the counter products like whitening strips and whitening toothpastes may promise a quick and convenient manner, but nothing will give you the results that you really want like professional teeth whitening can. We offer Zoom! Whitening treatments (a high-quality, strong, and safe concentrated bleaching product) both in our office and at home to cater to your wants and needs.
The benefits of professional teeth whitening in our office are numerous. Some of them include…
An average of whiter teeth by at least 8 shades!
Professional-strength bleaching gel that's monitored by our office team.
Special accommodations for tooth sensitivity or other conditions.
Long lasting results achieved in a much shorter amount of time.
The Zoom! Whitening treatment is also available to take home if you would rather whiten your teeth in the comfort of your own home. We create custom whitening trays for you and provide you with easy directions to follow. Within a few weeks, you'll have a drastically whiter smile!
Maintaining Your Teeth Whitening with Our Office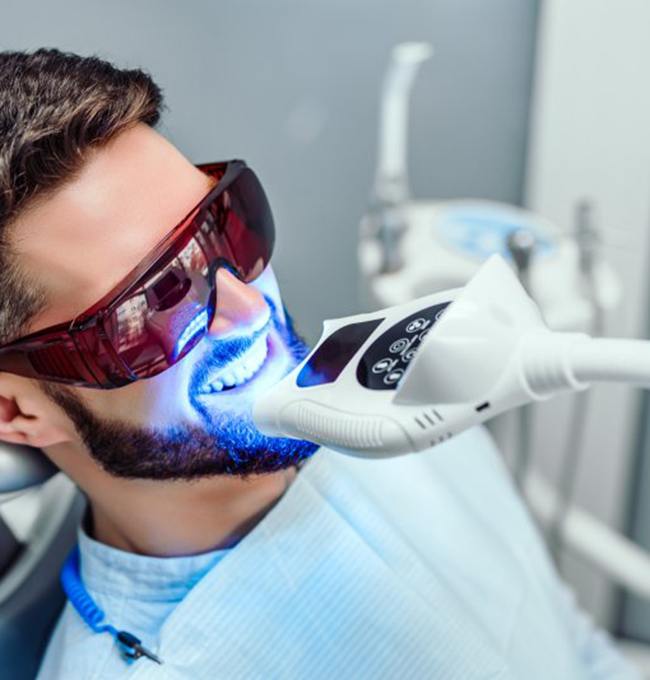 Once you have had your teeth whitened with Zoom! Whitening, you will want to make sure you are keeping your teeth stain-free for as long as possible. Although the results can last for years on end with occasional touch ups, you must still be aware of what you're exposing your teeth to.
Consider what you're putting in your mouth, like what you're eating and drinking. Black coffee, tea, red wine, and using tobacco can all add darkened stains on your teeth all over again. Cutting back on these substances will not only improve your oral health, but your smile's aesthetics, too!
Follow these helpful tips to keep your teeth white for longer:
Rinse your mouth with water after consuming dark foods or drinks.
Improve your dental hygiene habits, brushing for two minutes, twice a day, flossing daily to keep your teeth whiter.
Visit your dentist regularly for professional cleanings of the teeth and gums as well as a comprehensive dental exam.
Would you like to discuss professional teeth whitening with our dentist, Dr. Mark M. Stapleton? It's a safe, effective way to quickly transform the appearance of your smile and boost your self-esteem. Feel free to give our office a quick call (or schedule online) to schedule a consultation with your cosmetic dentist in Chaska today!