Smile Makeover – Chaska, MN
Design Your Dream Smile
When you consider getting cosmetic dental treatment, do you feel overwhelmed because there are so many imperfections you'd like to fix? For patients who want to achieve a drastic and beautiful renovation of their grin, Dr. Mark Stapleton offers completely customized smile makeovers. Over this process, our team will work closely with you to learn about the desires you have for your dental appearance and develop an individualized treatment timeline that will contain all of the procedures necessary to help you meet your goals. The first step towards boosting your confidence and improving your appearance is to schedule a consultation by contacting our office today!
Why Choose White Oak Dental for a Smile Makeover?
Multiple, Custom-Tailored Cosmetic Treatments
Advanced Digital Impression System
Reviewing Designs Before Treatment Appointments
What is a Smile Makeover?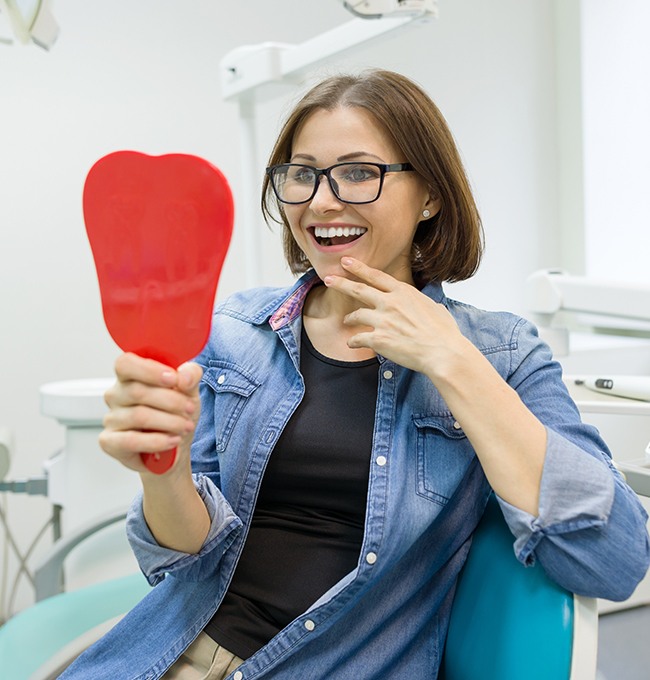 A smile makeover is a personalized plan from your cosmetic dentist, Dr. Stapleton, that is made to fix all of the dental imperfections that impact your confidence and self-esteem. It can contain two or more cosmetic or restorative procedures that address each of your concerns. In most cases, complete smile makeovers take place over the course of several weeks, months, or even years, depending on your needs.
Treatments Included in Smile Makeovers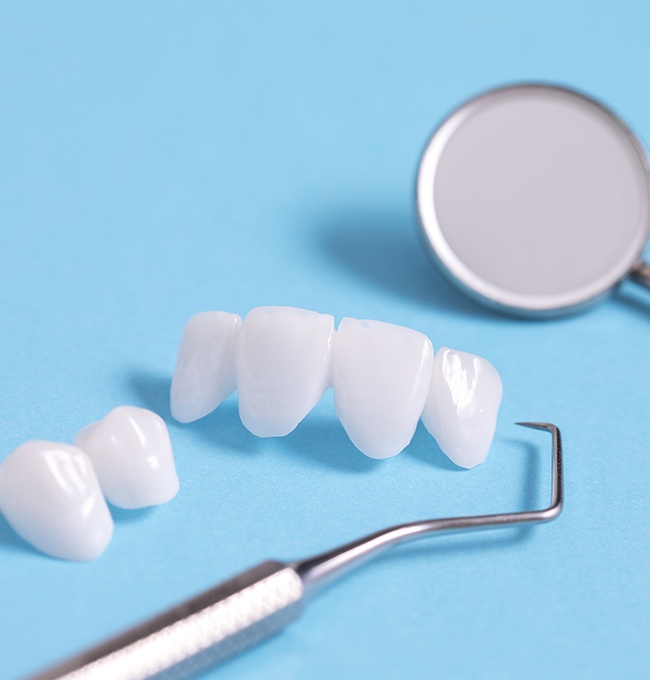 At White Oak Dental, we offer a large variety of cosmetic treatments and use the latest dental technology to achieve beautiful results. When you visit us for your initial consultation, Dr. Stapleton will discuss all of your possible treatment options and work with you to determine which ones will best fit your needs. Some treatments that can be included in your smile makeover plan include:
Metal-Free Restorations: Back in the day, crowns and fillings were made of a compound of metals that were highly noticeable when you smile, laugh, or speak. Dr. Stapleton uses customizable, biocompatible, tooth-colored materials to restore your oral health without drawing attention to problem areas in your mouth.
Direct Bonding: Direct bonding can help repair minor and moderate dental damage, including chips, cracks, and fractures.
Teeth Whitening: Everyone experiences tooth discoloration in their lifetime due to a variety of factors. Unfortunately, over-the-counter kits aren't reliable and can't produce drastic results that many people hope for. With professional teeth whitening, Dr. Stapleton can make your smile up to eight shades brighter in just an hour.
Porcelain Veneers: Veneers can conceal a wide variety of dental flaws, including gaps between teeth, damage, and slight misalignment problems.
Who is a Good Smile Makeover Candidate?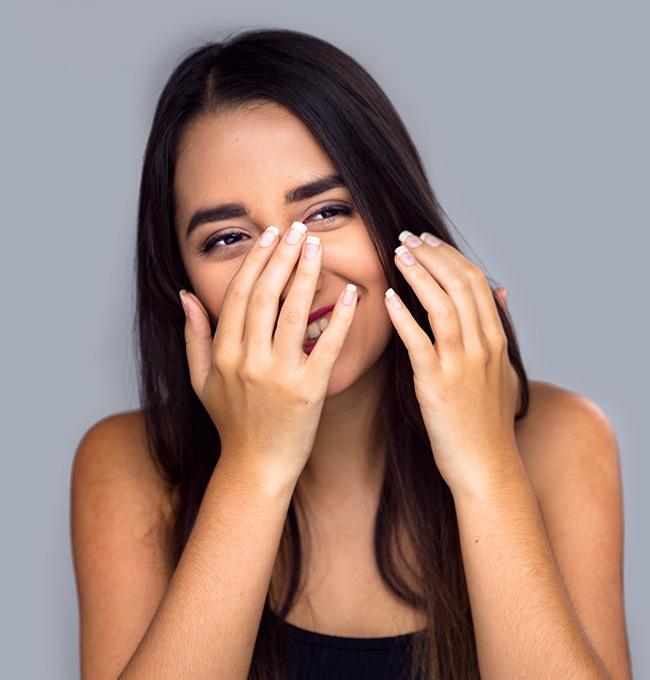 The best candidates for smile makeovers are patients who desire to look and feel their best. If this applies to you, schedule your initial consultation today. Our team will discuss all of your options with you and walk you through the procedures you'd like to have done.