Porcelain Veneers – Chaska, MN
The One-Stop-Shop Cosmetic Treatment
Did you know your smile is what most people remember after meeting you? A UK study revealed that the smile had a bigger impact on making a positive first impression than any other asset in both personal and professional meetings. You may think that reclaiming a flawless, natural appearance is only for the rich and famous, but when working with a skilled cosmetic dentist, a flawless smile may be just one simple treatment away. At White Oak Dental, our team offers porcelain veneers for patients who want to conceal or correct any number of chips, cracks, stains, and gaps in the smile. Contact our Chaska dental office to find out more or schedule a cosmetic dentistry consultation today.
Why Choose White Oak Dental for Veneers?
Versatility: Restores a Variety of Smile Imperfections
Experienced Cosmetic Dentist
Stain-Resistant Porcelain Veneers
What Are Porcelain Veneers?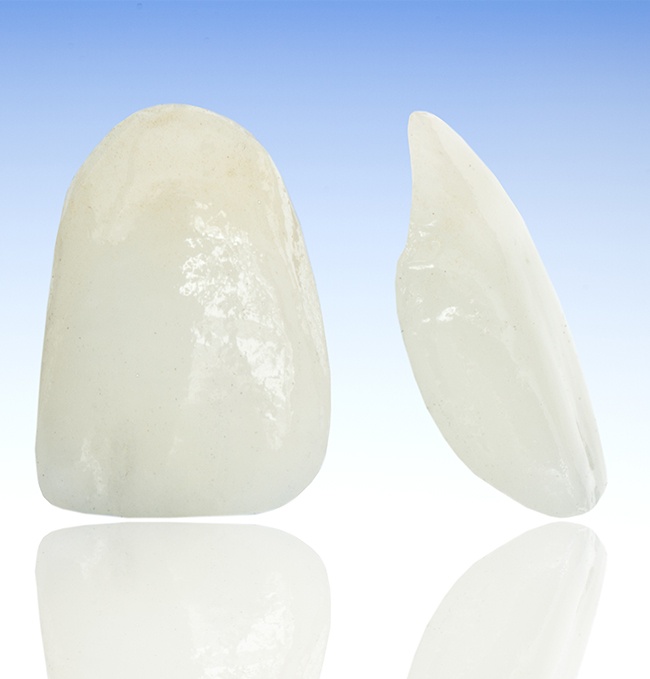 Veneers are thin sheaths of dental grade porcelain. To correct any minor to moderate cosmetic flaws, these small, about the size of a fingernail, porcelain veneers can be attached to the front facing surfaces of teeth.
Who Should Consider Porcelain Veneers?
Like any other dental treatments, our cosmetic dentistry plans are conservative. That means we focus on preserving the greatest possible amount of healthy dental structure. If patients are unable to achieve their desired cosmetic appearance with more conservative solutions, like teeth whitening or dental bonding, porcelain veneers may be a great option.
How Are Porcelain Veneers Placed?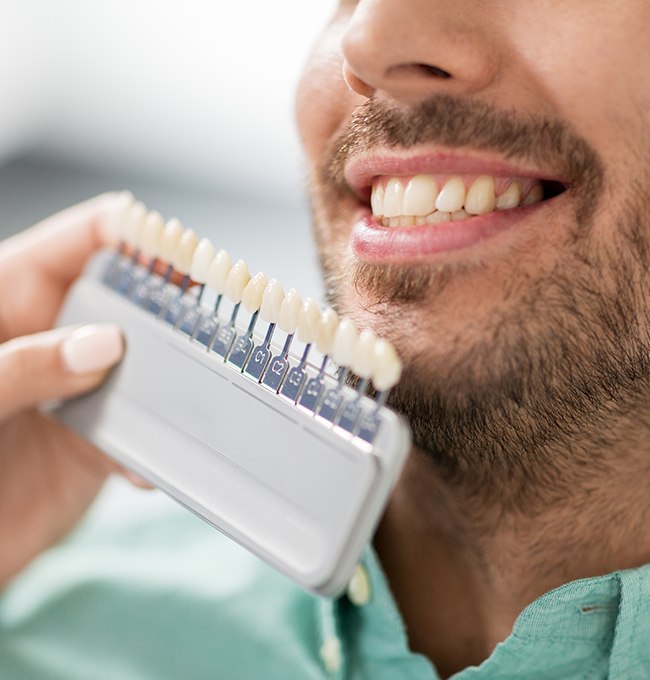 Placing porcelain veneers will require patients to visit us for at least two treatment appointments. During the initial visit, we'll start by using local anesthesia to numb the area to be treated. Then, a very small amount of surface tooth enamel is removed to allow the veneer to lay flat within the natural smile line. Then, we capture impressions of the prepared teeth that will be used by our trusted dental lab to craft the custom porcelain veneers. To protect your teeth until we receive the veneers from our lab, we place temporaries. This will also give you the opportunity to get used to the look and feel of your new smile and make any necessary changes.
Once we receive the custom porcelain veneers from the lab, you'll return for the second treatment visit. This appointment is much shorter than the initial visit. We simply remove the temporaries, and exchange them for the custom porcelain veneers from the lab. Once in place, if you're happy with the results, we'll cement them on your teeth and polish and smooth them out. In rare cases, we do need to return the veneers to the lab to make some minor adjustments to ensure you're happy with your transformed smile.
How Do I Care for My Porcelain Veneers?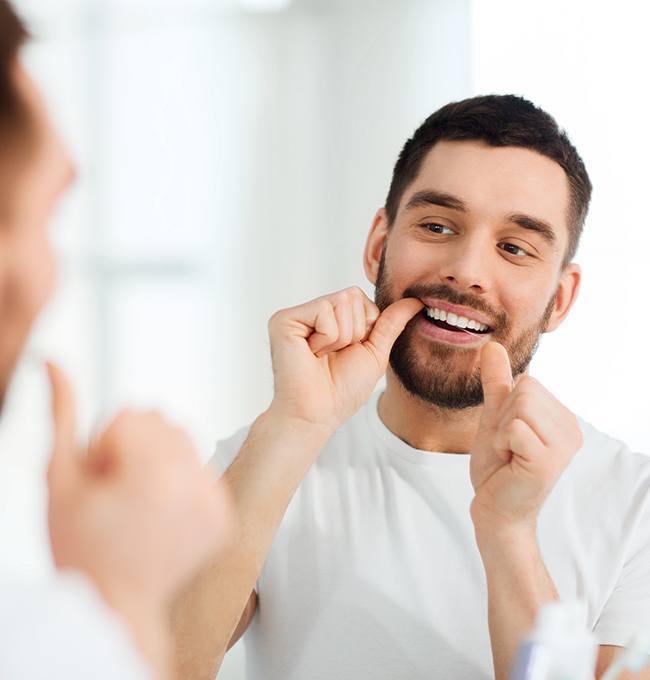 Porcelain veneers are crafted from high quality, stain resistant materials. With proper daily care including brushing and flossing and regular dental office visits, these dental veneers can last for a decade or longer without a need for repair. You may need to change your toothpaste to one that is less abrasive to avoid wearing down the porcelain, and our Chaska team is happy to help you find the best one. Because the porcelain veneers are stain-resistant, you can even drink coffee and enjoy a glass of red wine without fear of damaging your newly perfected smile.