Dental Crowns & Bridges – Chaska, MN
Restore the Health & Function of Your Smile
When teeth become decayed, injured, or even lost, they're unfortunately unable to heal themselves over time. That's why professional intervention from a trusted dentist like Dr. Mark Stapleton is vital, and the sooner the better. Our team can design custom-made dental crowns and bridges to protect and preserve struggling teeth while rebuilding necessary structure. We utilize the latest in restorative materials (including all-ceramic and zirconia brands that offer exceptional aesthetic and functional results) to ensure that the results we achieve for our patients are built to last. Your satisfaction is our top priority here in Chaska! Don't hesitate to contact White Oak Dental today to schedule your first appointment, or if you have any questions. We welcome patients from Victoria, MN and other nearby areas.
Why Choose White Oak Dental for Dental Crowns & Bridges?
Natural-Looking Porcelain & Ceramic Restorations
Dentist with 19 Years of Experience
Focused on Providing High-Quality Dentistry
Dental Crowns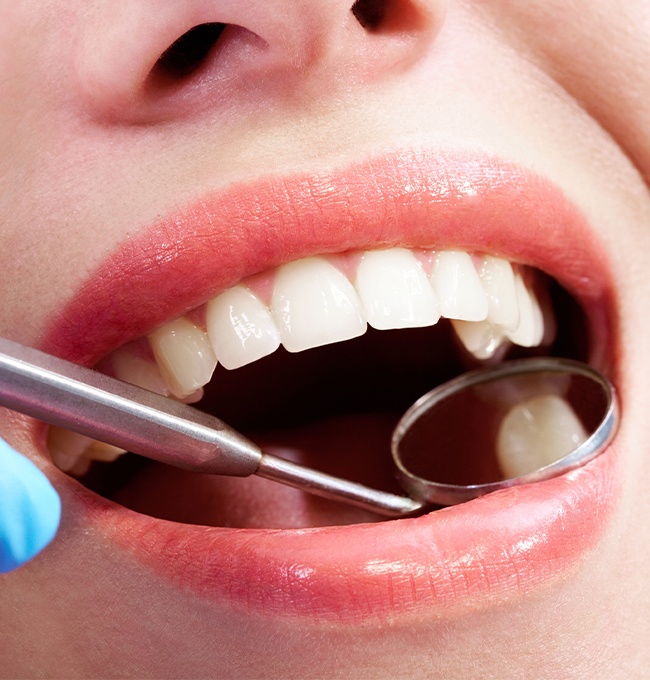 Dental crowns are designed to cover the entire visible surface of a single tooth, restoring its original shape and size. Crowns are extremely versatile and are recommended by Dr. Stapleton in a variety of situations, including the following:
When a tooth is severely decayed to the point that a tooth-colored filling cannot correct the problem.
When a tooth has been broken or fractured.
When a tooth is weakened to the point that it requires extra protection to prevent further damage.
When a tooth has significant cosmetic imperfections.
When a tooth has been treated with root canal therapy and is in need of restoration.
When a missing tooth has been replaced with a dental implant and is in need of restoration.
At our Chaska, MN practice, the process of designing and crafting a custom dental crown typically requires two appointments so that we can ensure the finished product meets the patient's needs and is built to last. During your first visit, we will capture accurate digital impressions of the affected tooth and place a temporary crown while the dental laboratory fabricates the permanent restoration. Then, you'll be invited back so that we can make any final adjustments before bonding the finished crown in place.
Dental Bridges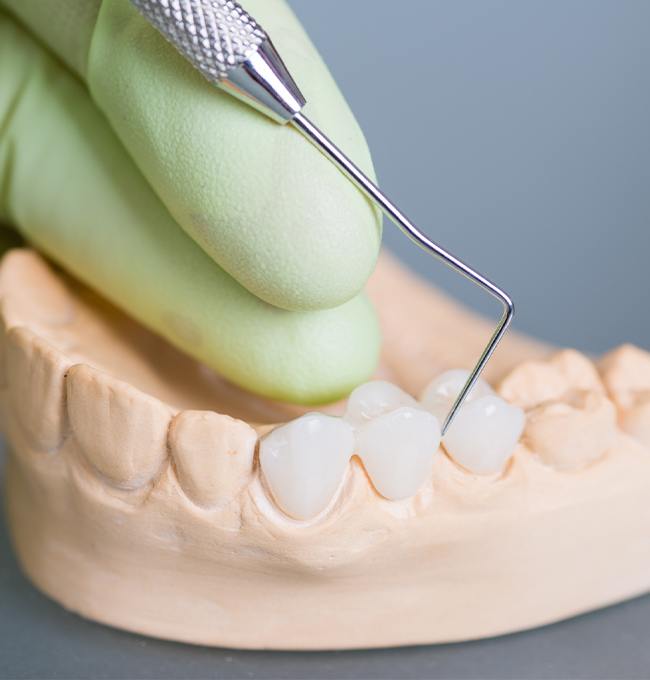 Dental bridges are a solid tooth replacement solution for patients who would prefer something sturdier and more permanent than a removable appliance. The prosthetic is cemented into place with the help of additional dental crowns that are fitted over neighboring teeth, and its presence can help restore much-needed oral function while also preventing other teeth from shifting out of position. Like dental crowns, the process of having a custom dental bridge created and placed typically requires two appointments at White Oak Dental – one for capturing impressions, and another for the final placement.