Children's Dentistry – Chaska, MN
Helping Small Smiles Grow to Be Healthy & Happy
At White Oak Dental, we're pleased to welcome patients of all ages, including the very youngest members of your family. We strongly believe that instilling good habits as early as possible will lead to excellent long-term results and save your child from complex and painful oral health problems in the future. If it's time for your little one's next (or first) appointment, please contact us so we can do what we do best — promote healthy, happy smiles!
Why Choose White Oak Dental for Children's Dentistry?
Focused on Prevention & Education
We Accept Dental Insurance
Kid-Friendly Cavity Prevention Treatments
Your Child's First Dental Visit and Beyond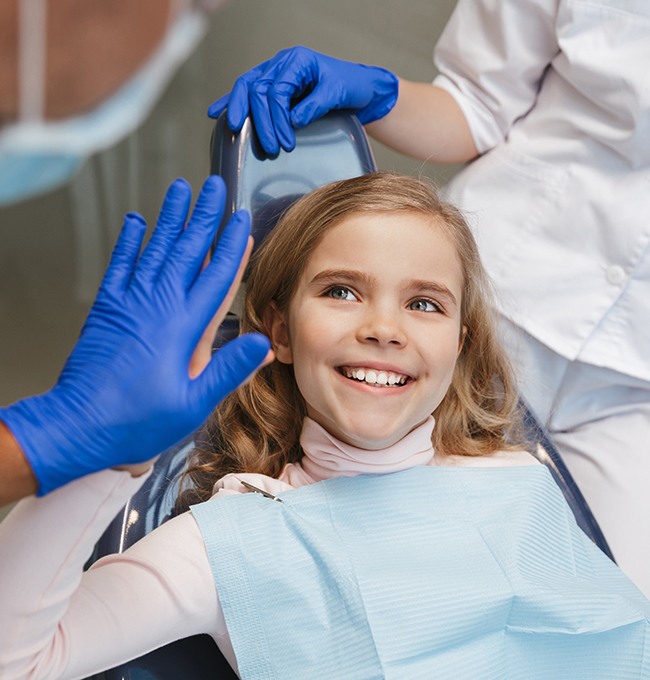 Starting preventive care from the get-go is important because, not only does it help to teach your child good habits, but it can also save your child from major dental problems. Cavities are becoming more and more common in kids, partly because of the prevalence of sugar in children's snacks and partly because kids and parents don't always get the education they need to prevent tooth decay. The more you can do to prevent your child from facing such problems, the happier you'll both be.
What can you expect at your child's first dental visit? This is the time for your little one to meet the dentist and have their first cleaning and exam. It's also the perfect time for you to ask any questions you might have about how to care for your baby's teeth. You can learn all about the brushing, flossing, and eating habits that will bring the greatest benefits to your child's smile.
As you and your child come back every six months for regular appointments, your precious young one will become more and more comfortable with Dr. Stapleton and our friendly staff. As they grow, your children's dentist in Chaska may suggest various treatments to bolster and protect their smile. Fluoride application and sealants are often recommended.
Maintaining Good Habits Between Appointments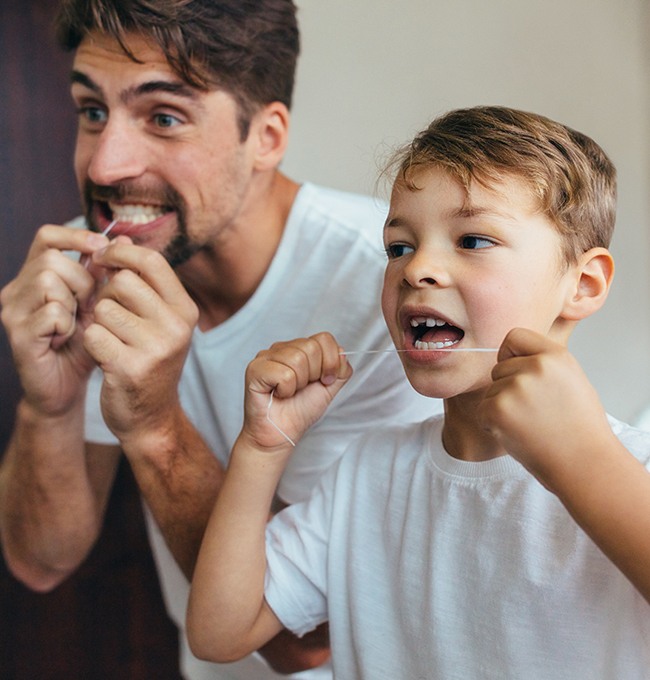 A good routine of home care is the driving force behind any healthy smile. Dr. Stapleton will be able to provide some personalized tips on how you can keep your child's teeth in good shape, but we've also included some helpful, general practices:
Even if your child only has one or two teeth, it's important to be diligent about brushing them twice a day. As your kid grows older, you can teach them how to thoroughly brush by themselves.
Convincing your child to floss can be a challenge, but if you choose a fun flavor and set the example by flossing yourself, your kid will be more likely to take up this important habit.
Keep an eye on your child's sugar intake. Even many snacks that try to promote themselves as being healthy contain shockingly high amounts of sugar. Be sure to read nutrition labels so you know what your family is consuming.
Be aware of any bad habits your child might be developing, such as teeth grinding or thumb sucking. Your family dentist in Chaska may be able to offer ideas on how to help your little one put a stop to their potentially damaging behavior.