Sedation Dentistry – Chaska, MN
Feel More Relaxed in the Treatment Chair
You've been putting off your needed dental checkup for months. When you finally get around to calling the office, it leaves you with your heart pumping for some time afterward. Once you arrive for your appointment, your palms start sweating and you can't stop fidgeting. You hear them call your name, and your stomach turns into a knot.
Does this sound familiar to you? If so, our team here at White Oak Dental completely understands. Dental anxiety is incredibly common in the United States. In fact, millions of Americans avoid getting the dental care they need out of fear. Fortunately, your sedation dentist in Chaska, Dr. Mark Stapleton, offers nitrous oxide sedation to soothe your nerves and let you get the quality care you deserve. Contact us today to learn more!
Why Choose White Oak Dental for Sedation Dentistry?
Nitrous
Oxide
Available
Great for Patients with Sensitive Gag Reflexes
We Accept Dental Insurance
Are You Scared of the Dentist?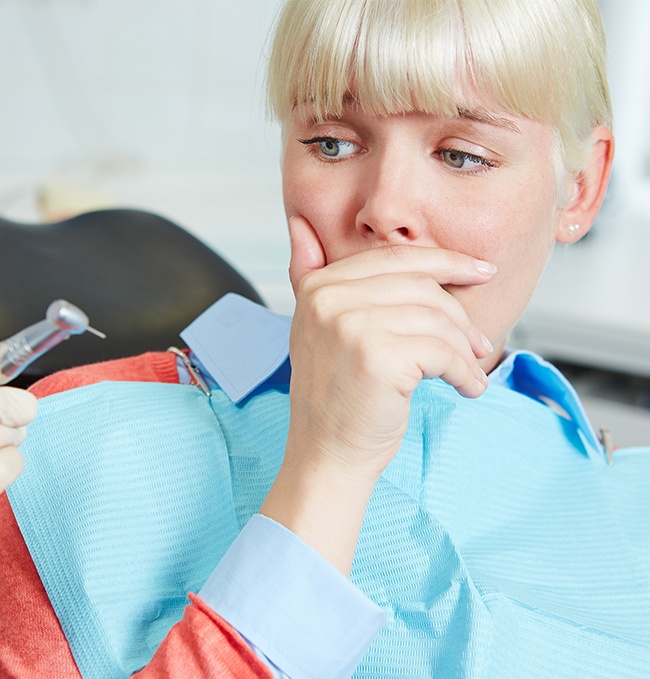 It's estimated that one out of every five Americans suffers from dental anxiety to some degree. However, this form of sedation isn't only meant to alleviate your worries. You might benefit from being sedated if you need to undergo multiple procedures in one appointment. After all, it can be tiring to hold your mouth open for that long, and nitrous oxide can help greatly.
Other people who would make wonderful candidates for nitrous oxide sedation include those with sensitive teeth or gums or a touchy gag reflex that makes it difficult to get dental work done. Additionally, anxious children, patients with special needs, or those who have trouble sitting still for prolonged periods of time might also benefit from nitrous oxide sedation.
Patients with certain medical conditions, such as pregnancy or high blood pressure, might not be candidates for nitrous oxide. Dr. Stapleton can discuss your eligibility during your consultation.
Nitrous Oxide Sedation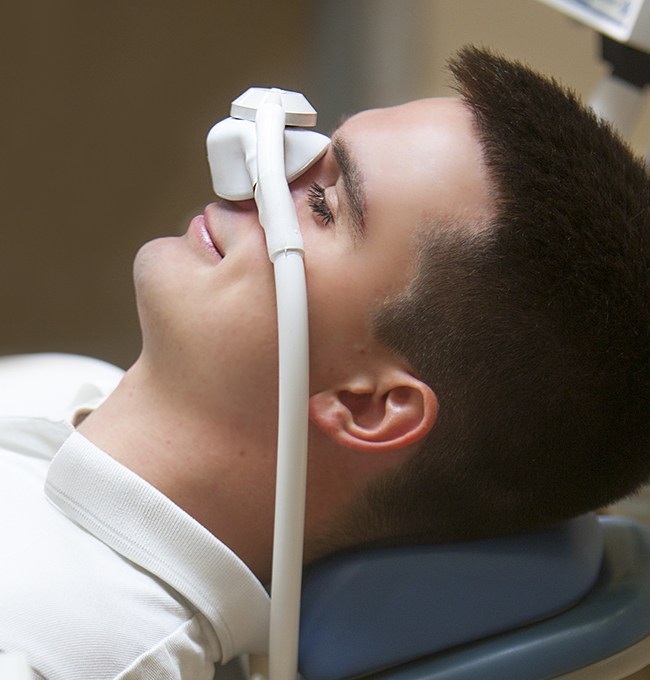 Also known as "laughing gas," nitrous oxide is a highly safe sedation method that's perfect for patients who need a little extra help feeling genuinely relaxed in the treatment chair. It's administered through a mask that fits over the nose, and within minutes of breathing it in, a calmer, more comfortable atmosphere should fall over you. The biggest benefit of this technique is that the effects also wear off just as quickly as they begin; this means there's virtually no recovery time needed for busy patients who would prefer to return to work right away after their appointment.
How Does Nitrous Oxide Sedation Work?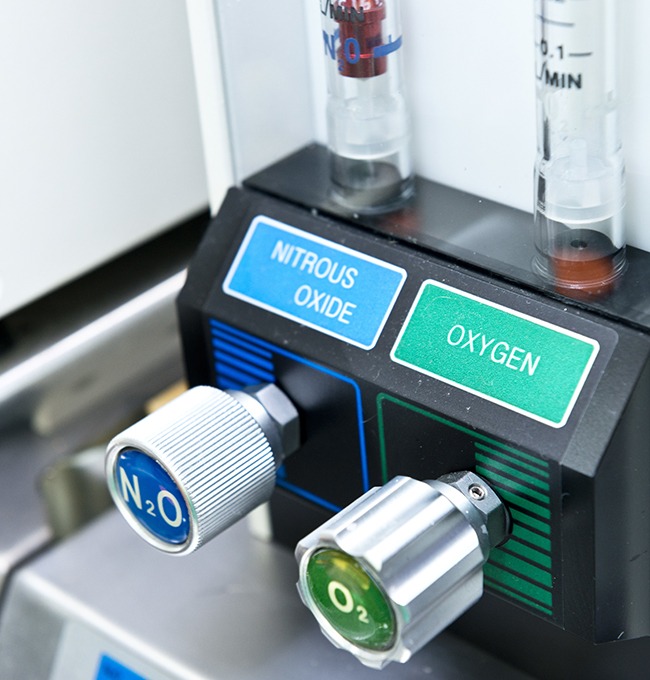 More commonly known as "laughing gas," nitrous oxide is a colorless gas that is inhaled through a small mask that we place over your nose. It earns this nickname due to the euphoric feeling it induces, giving many patients the giggles.
Once you begin breathing in the gas, waves of joy and relaxation will gently wash over you. While you'll still be conscious, chances are you won't remember much of your procedure at all. When we're finished treating you, we'll remove the mask and take you to a waiting area. The effects of the nitrous oxide should wear off within half an hour at most, allowing you to drive yourself home and resume your normal day afterward.
Benefits of Nitrous Oxide Sedation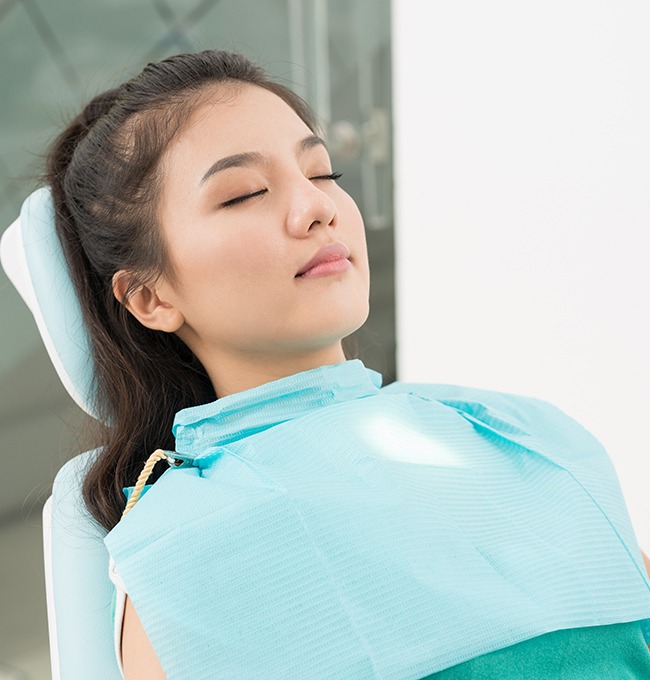 In addition to soothing anxious patients, nitrous oxide has many benefits, including:
Taking effect quickly
Wearing off just as quickly
Having an amnesiac effect
Not requiring the use of needles
The dosage is monitored during the procedure and can be adjusted as needed