Dental Checkups & Cleanings – Chaska, MN
Keeping Your Smile Cavity-Free & Healthy
At White Oak Dental, our team focuses on providing thorough preventive dental care to patients in order to preserve their natural smiles and prevent small oral health issues from having a chance to become more serious. We aim to do this by offering thorough checkups and cleanings semi-annually to treat small cavities and the early signs of gum disease, before they cause more damage to your mouth. If it has been longer than six months since you last visited your dentist, be sure to contact our office today so we can schedule an appointment for as soon as possible.
Why Choose White Oak Dental for Dental Checkups & Cleanings?
We Offer Quality-Driven Dentistry
Focused on Education & Prevention
We Accept Dental Insurance
The Importance of Checkups & Cleanings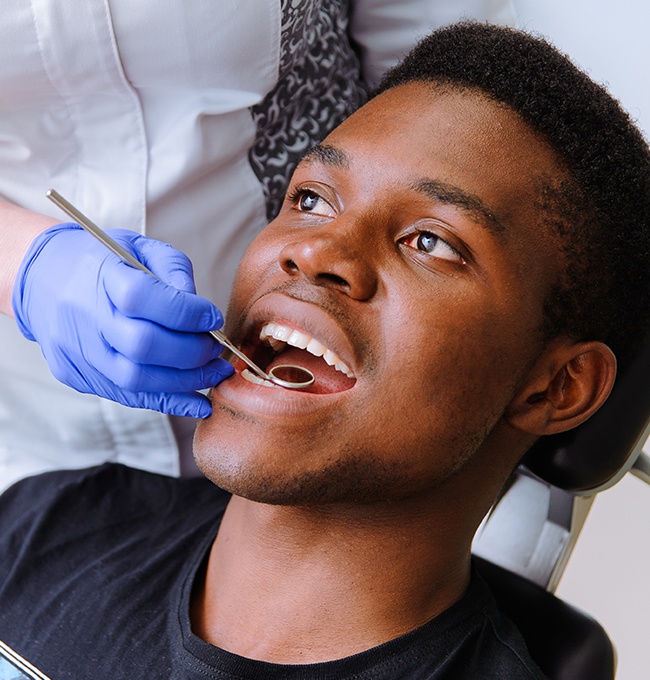 Many people believe that since they're regularly brushing and flossing their teeth, they can easily skip a checkup and cleaning in Chaska without any consequences to their oral health. Unfortunately, that's actually not the case. Some early oral health problems may not cause any noticeable symptoms, which means that if you don't see your dentist regularly, they'll have an opportunity to progress and become more serious, right underneath your nose.
At White Oak Dental, we use the latest dental technology and techniques to help protect our patients' overall wellbeing. We're able to educate patients on how to better care for their pearly whites so they can keep them for their lifetime. Plus, routine appointments help our patients avoid the need for invasive procedures, such as root canals and tooth extractions, with early treatments.
During Your Checkup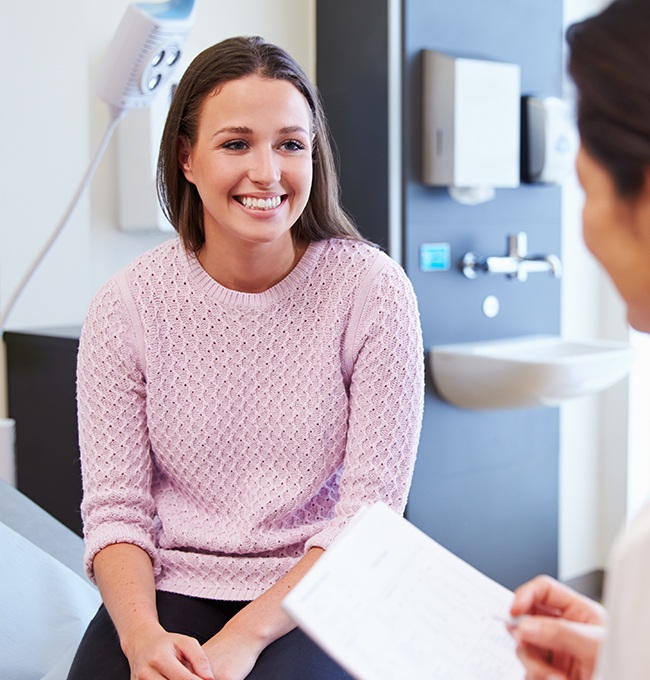 The first portion of your semi-annual visit will be your dental checkup. If you haven't received X-rays in the last year, we'll likely capture images of your mouth. This will allow us to see if any issues are developing beneath the surface. We'll then conduct a visual and physical examination of your teeth and oral tissues for any signs of common oral health problems. Finally, Dr. Stapleton will do an oral cancer screening in search of any abnormalities or signs of the disease. If we find any problems, we'll let you know and work to develop a treatment plan to get them taken care of.
Getting Your Dental Cleaning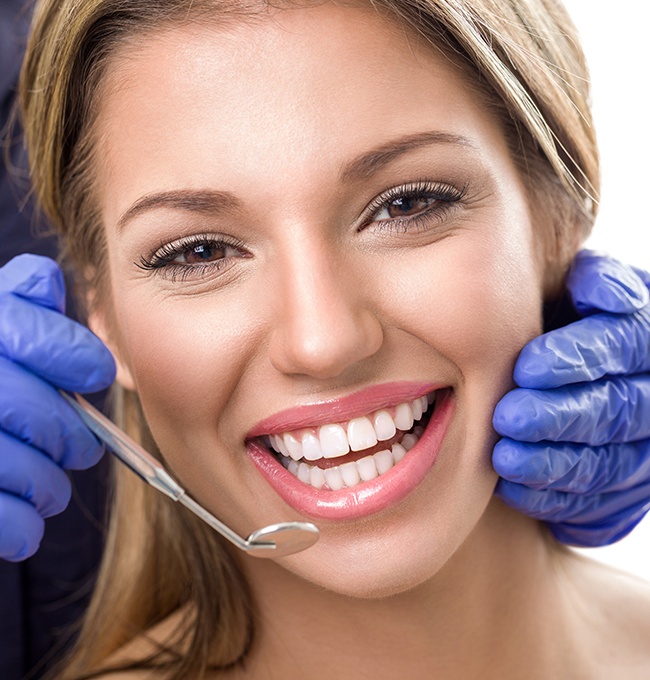 The final portion of your appointment is your dental cleaning. One of our experienced dental hygienists will use an ultrasonic scaler, hand scaler, and polisher to remove all plaque and tartar buildup and break apart surface stains on the teeth. Finally, they'll floss between each of your pearly whites to remove any remaining debris.
If you have any questions or would like to schedule an appointment, you can contact our office and speak with one of our friendly dental professionals!