Soft Tissue Laser – Chaska, MN
Precise, Safe, & Pain-Free Treatments
Our office embraces advanced solutions to enhance your dental experience. Besides digital X-rays and impressions, we also use laser dentistry to provide a less invasive solution when needing periodontal treatments, like gum disease therapy. We use the pinpoint precision of the Picasso Lite soft tissue laser to target a specific treatment area, leaving healthy tissue untouched. You'll enjoy less discomfort, fewer risks, and a quicker recovery process using laser dentistry. Lasers can also be used for a wide range of soft tissue surgical procedures, such as gum lengthening and canker sore treatments.
What is a Soft Tissue Laser?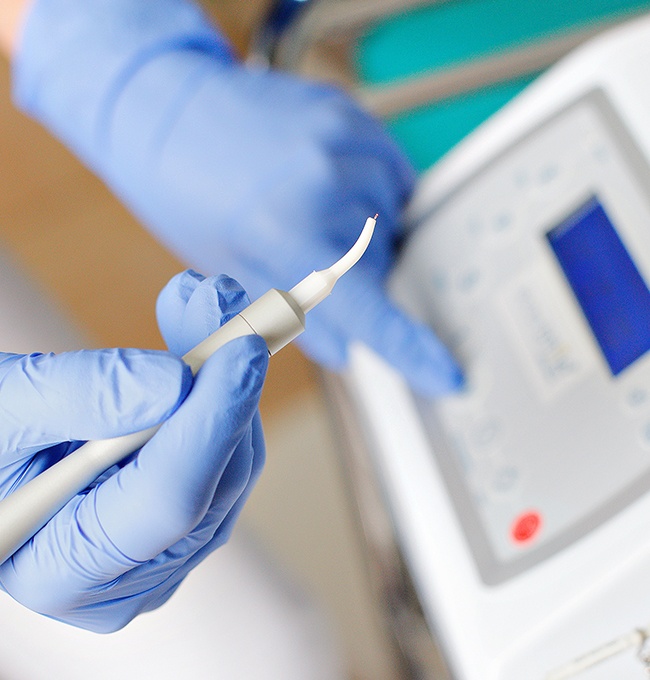 The Picasso Lite soft tissue laser is designed to replace the need for a scalpel. A highly concentrated beam of light energy removes soft tissue with unmatched precision. The noninvasive procedure can even eliminate the need for an anesthetic because laser dentistry is virtually pain-free.
The small laser fiber also cauterizes while it cuts to minimize the risk of bleeding and inflammation. Research shows it also kills over 99% of bacteria thus significantly reducing the risk of postoperative infection. You'll enjoy a less painful and shorter recovery process to restore a healthy smile quicker.
Overall, a soft tissue laser gives us better control during your treatment to minimize the risk of complications. This allows us to provide a higher standard of care by reducing any room for error.
What Are the Benefits of Soft Tissue Laser Dentistry?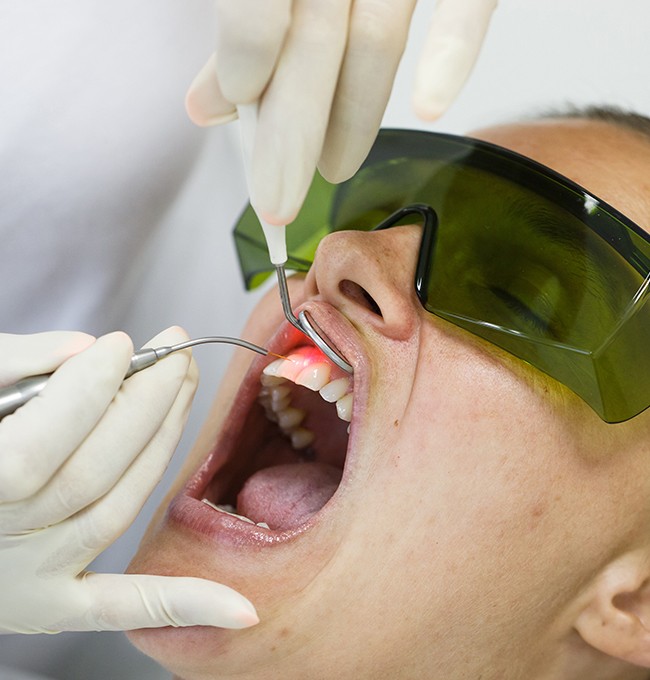 Many traditional dental treatments require a scalpel to remove soft tissue. While it's an effective method, there is room for error and healthy tissue can experience trauma. Not to mention, sutures may be needed to close areas that have been cut. When compared to a scalpel and sutures, soft tissue laser treatment offers exceptional benefits, including:
Improves accuracy
Decreases the need for sutures
Reduces the need for anesthetic
Less invasive
Stimulates the growth of healthy tissue
Less postoperative pain
Less risk of bleeding
Decreases risk of infection
Kills harmful bacteria
What Issues Can Soft Tissue Laser Dentistry Treat?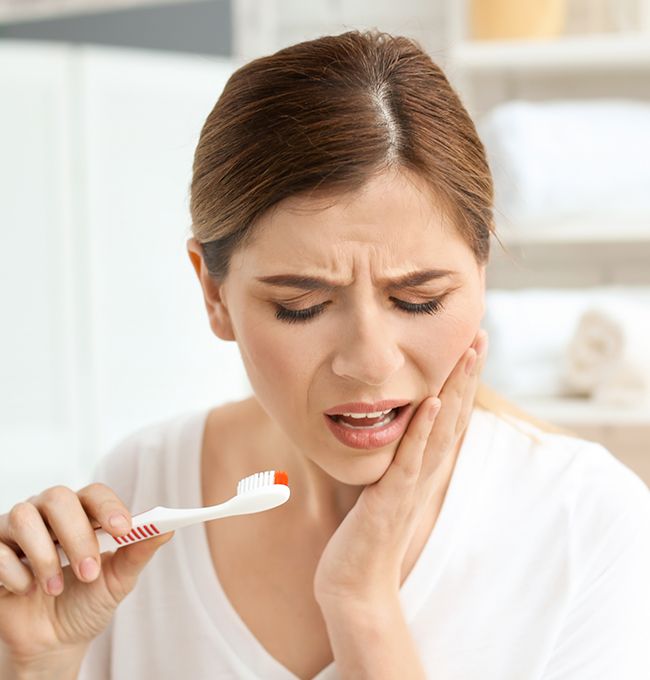 The Food and Drug Administration has approved soft tissue lasers to be used for both children and adults. It is a safe and effective solution to aid many dental procedures, including:
Inflamed and infected gum tissue
Canker sores
Cold Sores
Frenectomies
Minor esthetic gum contouring
Uncovering dental implants
Tissue biopsies
Soft tissue crown lengthening
Flap surgery
Drain oral abscesses
Expose impacted teeth
Schedule an Appointment Today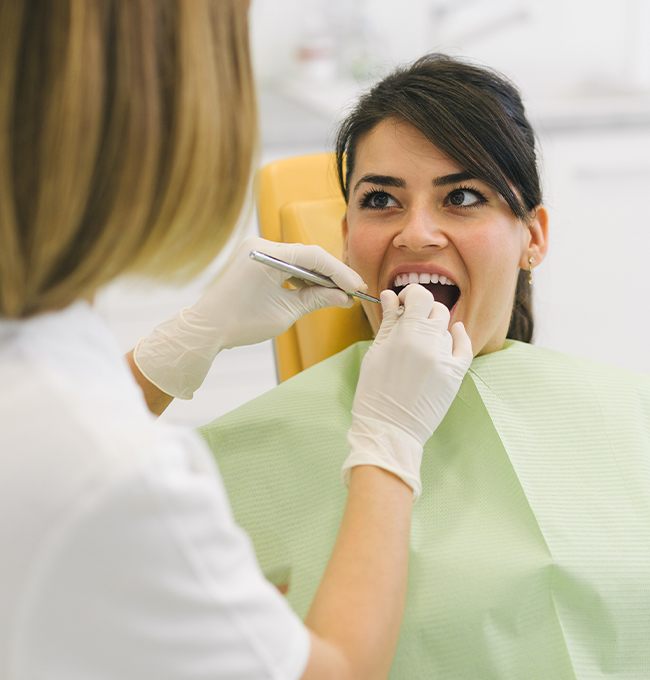 If you have gum disease or need other soft tissue treatments, choose a modern approach to dental care. A soft tissue laser provides a minimally invasive solution and superior results. If you're ready to experience a better side to dentistry, contact our office today to see if you're a candidate for soft tissue laser dentistry.