Preventive Dentistry – Chaska, MN
Tackle Small Issues Before They Progress
Being able to enjoy a healthy, strong smile isn't a one-time achievement. It requires lifelong attention and maintenance, both at home and in our office. At White Oak Dental, Dr. Mark Stapleton and the rest of our team want to be your partners throughout the years in this endeavor, providing quality preventive attention that helps you avoid costly oral health problems. New patients from Waconia, MN and other surrounding areas are encouraged to contact us today and schedule their first appointment. We enjoy seeing whole families and people of all ages.
Why Choose White Oak Dental for Preventive Dentistry?
Thorough Cleanings and Education
Dentist with 19 Years of Experience
We Accept Dental Insurance
Dental Checkups & Cleanings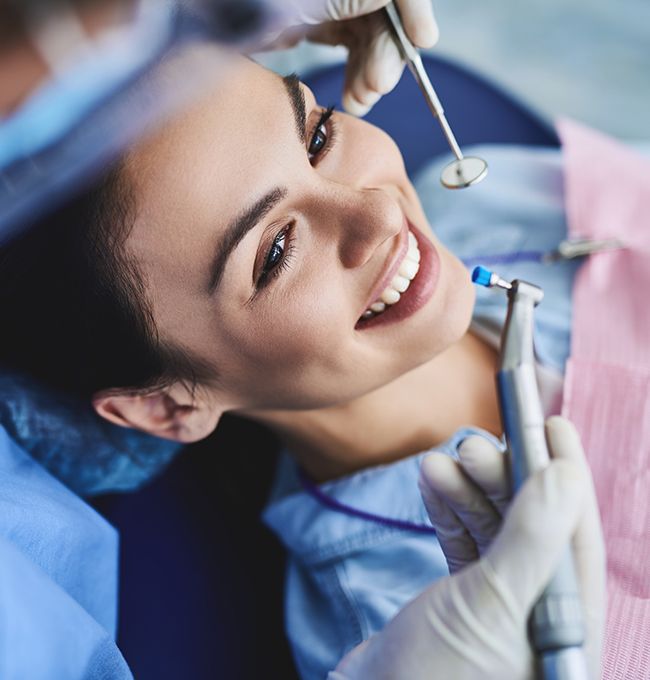 Even patients who diligently brush and floss may fall victim to dental concerns that aren't immediately noticeable to an untrained eye. That's why scheduling a checkup and cleaning at least every six months (or twice each year) is vital to your oral health and wellbeing. Most initial dental problems will not cause the patient any pain. During these visits, Dr. Stapleton and our hygienists will examine your teeth and other oral structures in detail, taking note of any signs of decay or damage that need attention. Our comprehensive diagnostic approach helps us create the ideal treatment plan individualized for each patient.
Routine cleanings are also necessary because of the gradual accumulation of plaque and tartar on tooth and gum surfaces, which can lead to decay and infection if they're left in place too long. Our talented hygienists will provide a thorough cleaning and polishing, removing plaque, tartar, and stains before they cause problems.
Learn More About Checkups and Cleanings
Dental Sealants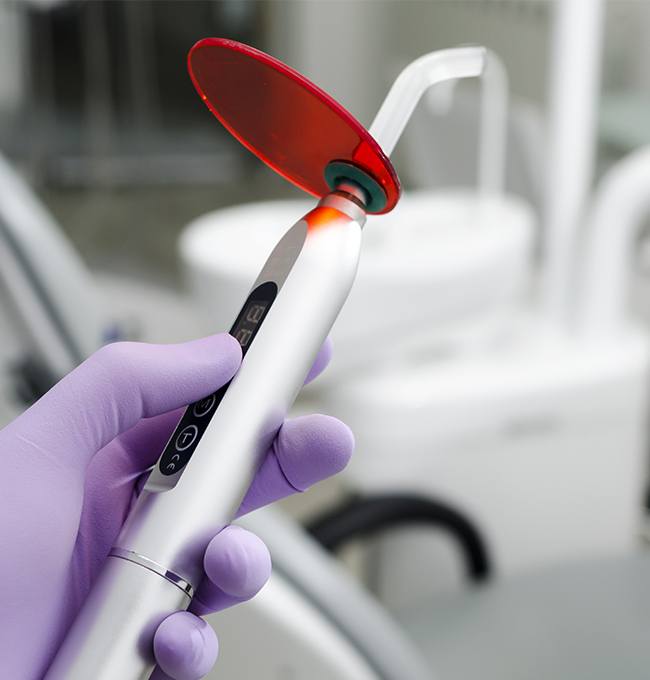 Dental sealants are a very simple service that can have big benefits for patients, especially young children who may be struggling to keep their teeth fully clean with brushing and flossing at home. This coating is directly applied to the chewing surfaces of back teeth (premolars and molars) in order to "seal" the deep grooves shut, effectively blocking out food particles and bacteria that like to congregate there and cause decay.
Periodontal Therapy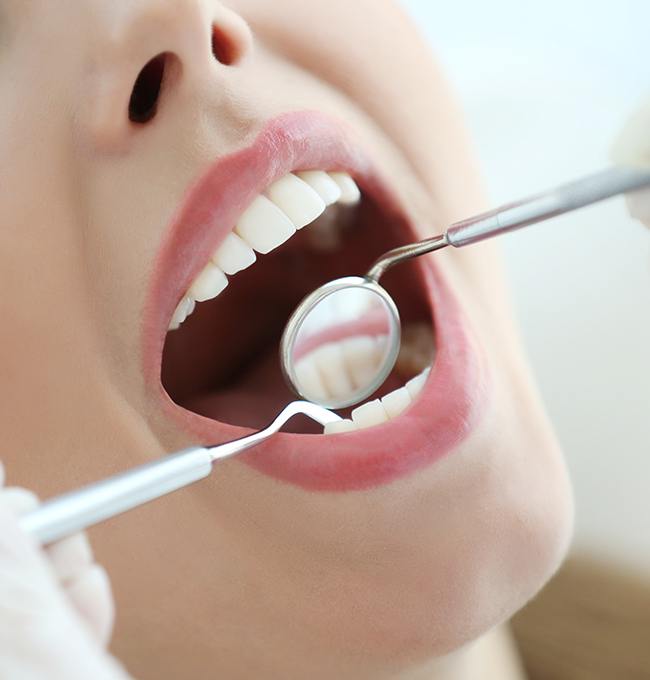 Periodontal (gum) disease is a serious concern for many patients – in fact, some studies show that nearly 80% of the population may be a victim of it. It is a bacterial infection caused by the bacteria in plaque and tartar. That's why we make screenings a vital part of your checkups. If an infection is identified, our team can perform scaling and root planing, which is an in-depth cleaning that targets the bacteria underneath the gum line and the rough surfaces of tooth roots. While periodontal disease may not be fully reversible past a certain stage, it can be well-managed over time with the help of a trusted dental team like ours in your corner.
Learn More About Periodontal Therapy
Children's Dentistry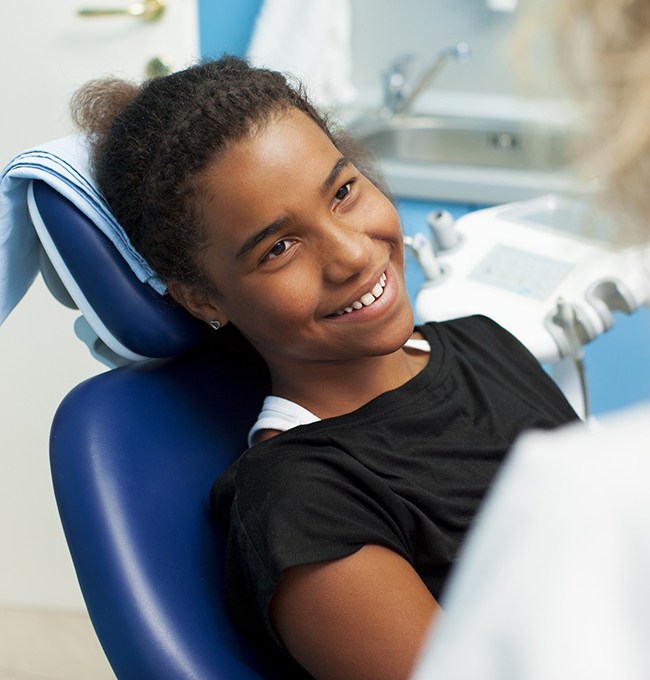 At White Oak Dental, we enjoy being able to provide personalized care for the whole family, including children. Our team takes pride in being able to teach them about the importance of oral health, and we always keep our approach kind and patient so that they feel right at home during every visit. This allows them to build trust in us. Gentle checkups and refreshing cleanings will keep their growing smiles healthy and happy; Dr. Stapleton will also be sure to keep a close eye on any possible developmental concerns that may need attention.
Learn More about Children's Dentistry
Nightguards for Bruxism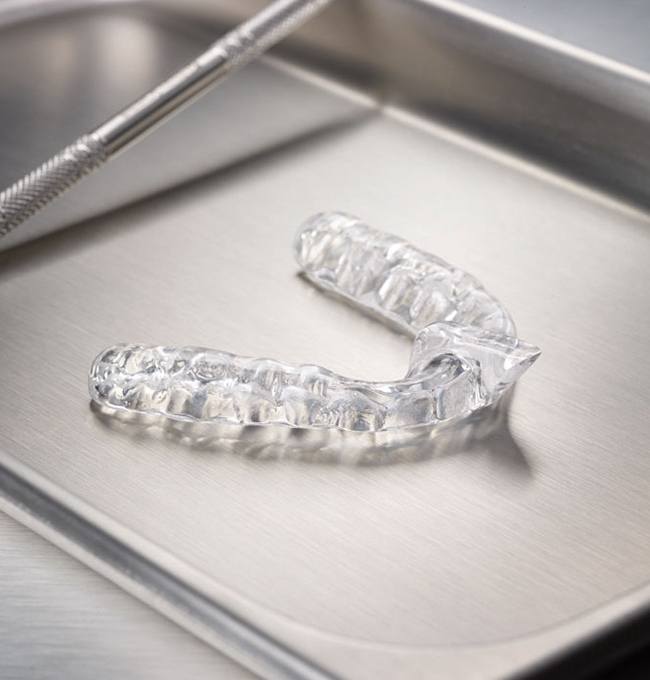 Bruxism (also known as teeth grinding) is a common bad habit, leaving people to suffer dental wear and tear, severe headaches, and other damaging symptoms. Often, in times of stress, bruxism increases. Thankfully, Dr. Stapleton can design a nightguard that provides valuable support, establishing a barrier between teeth so that any grinding or clenching will not cause any further tooth damage. Different types of nightguards may be utilized in patients that suffer TMJ symptoms.
Athletic Sportsguards/Mouthguards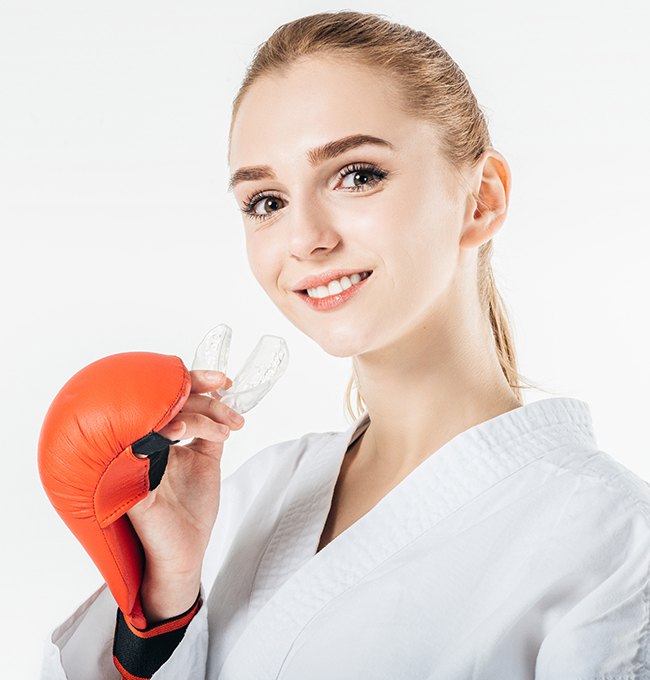 Our Chaska team strongly recommends the use of a sportsguard for patients of all ages who regularly participate in athletic events where physical contact with other players or hard objects is possible. We can design a custom appliance that's superior to the "one-size-fits-all" model you'd find at your local store, providing quality protection that's paired with comfort.
Oral Cancer Screenings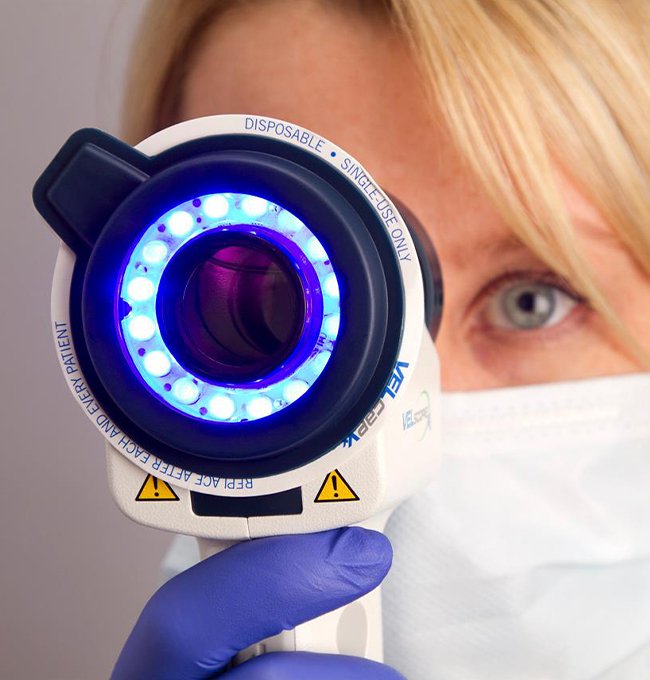 Every year, tens of thousands of new oral cancer cases are diagnosed. Many of these patients are already experiencing advanced stages and won't survive five more years – that's why early diagnosis is so vital. Often, the dentist is the first line of detection. At White Oak Dental, Dr. Stapleton provides oral cancer screening on every patient during each and every checkup, taking note of suspicious sores, lesions, and lumps within the mouth. A biopsy can be arranged if needed to ensure our patients' safety and health.
Fluoride Treatments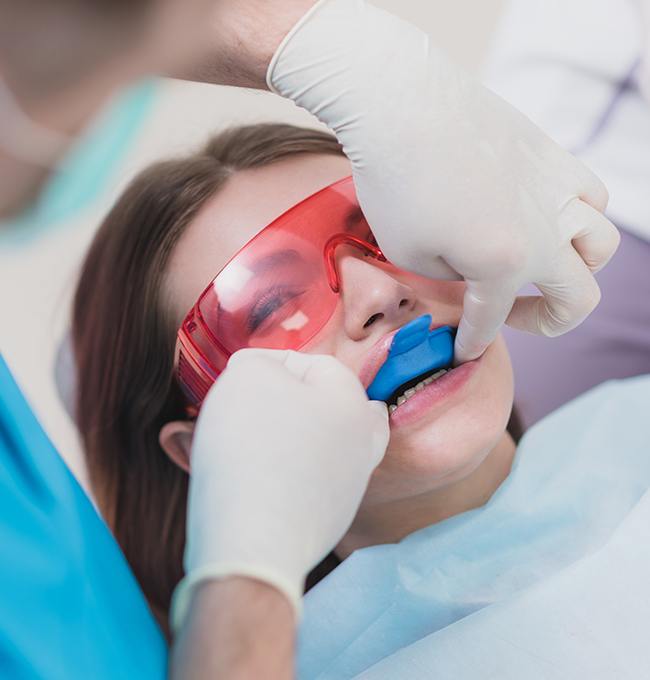 Fluoride is found in many water supplies today, and its presence is good news for your smile. This mineral has been shown through research to be very effective in strengthening teeth and reducing the threat of decay, which is why our team wants to ensure that our patients are receiving an adequate amount of it in their daily routines. Fluoride varnish can be applied in office during cleaning visits here in Chaska, MN. Fluoride supplements can also be provided if children are not getting enough of this mineral in their water supply.