May 28, 2023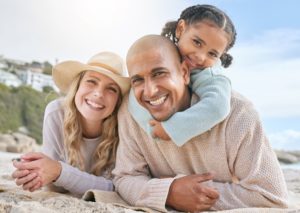 Summer vacation is just around the corner! Whether you have a tropical destination with the family planned or you will simply be having some fun "staycations" by visiting local hotspots, it can be a good idea to take care of your smile beforehand. By visiting your dentist for a checkup and exam, you can help you enjoy your time even more. Read on to learn four reasons why it's best to take care of your oral health before you go on summer vacation.
Reason #1: Prevent Possible Damage
Summer trips are all about taking the time to enjoy new experiences…especially delicious meals and beverages. However, it can be easy to overindulge, and your pearly whites can take a hit from your food fun! Additionally, your busy schedule may make it a bit harder to brush and floss like you normally would. By visiting your dentist before you leave, you can get a thorough cleaning to keep your smile in top condition.
Reason #2: Plenty of Time to Recover
Oftentimes, people put off going to the dentist because they don't want to deal with taking off work to heal from a dental procedure or treatment. Fortunately, the summer presents the perfect opportunity to allow your mouth to heal without having to alter your schedule. If you are in need of a more complex treatment, such as root canal therapy, you can get it taken care of before your vacation. You will ensure a healthy smile and a worry-free vacation!
Reason #3: Treat Any Issues Before a Trip
Going to see your dentist before your summer fun is especially helpful if you are planning to go out of the country. No one wants to have to deal with a dental emergency while they are overseas! By attending a dental visit before you leave, your dentist can treat any oral health issues that could become worse. You can have peace of mind that your teeth and gums are in good shape and won't have any unexpected issues pop up.
Reason #4: Get a Vacation-Ready Smile
Time to get ready for the camera! Summer vacations are all about making memories, which means there will be plenty of pictures. By taking the time to visit your dentist before your trip, you can get your smile camera-ready. If you are struggling with a dental imperfection, take the time to discuss it with your dental team so they can help you to achieve your dream smile for your summer activities.
About the Author
Dr. Mark Stapleton and his team at White Oak Dental keep the smiles of Chaska your whole, healthy, and bright throughout every season of the year. He earned his Doctor of Dental Surgery at the University of Minnesota School of Dentistry and has achieved Fellowship status in the Academy of General Dentistry. With a focus on providing high-quality, compassionate care, Dr. Stapleton provides a comprehensive range of services, including preventive dentistry. To schedule an appointment, contact him through his website or call (952) 448-2868.
Comments Off

on 4 Reasons to Take a Trip to Your Dentist Before Summer Vacation!
No Comments
No comments yet.
RSS feed for comments on this post.
Sorry, the comment form is closed at this time.