April 28, 2023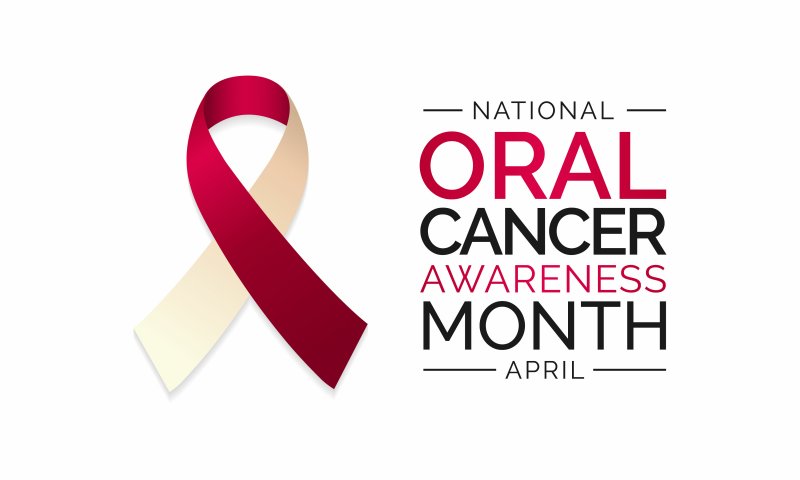 When you see your dentist for a checkup, you may not be acutely aware of everything that they're doing. For example, did you know that an oral cancer screening is a part of every checkup?
This exam takes mere moments, but in many ways, it's one of the most important things your dentist checks you for. Oral cancer is incredibly serious, and detecting it early is one of the best ways to ensure a positive outcome.
With that in mind, here are some of the most common risk factors for oral cancer, and what symptoms you should look for.
What Puts Me At Risk For Oral Cancer?
Your chances of contracting cancer have to do with all kinds of factors, including genetics, environment, diet, and several other variables.
That said, the demographic most at risk for the condition is men in their 50s who frequently smoke and drink. Age is a major factor, but substance abuse is arguably a larger one—both tobacco and alcohol dramatically increase your chances of oral cancer.
Oral cancer has also been connected to HPV, a fairly common sexually transmitted disease. Most people will see the condition work itself out, but in some cases, the virus will cause complications later in life. Sometimes, this can include oral cancer.
What are the Symptoms of Oral Cancer?
Have you ever gone on a WebMD deep dive, searched for what you thought was a cold or toothache, and walked away thinking you had cancer? You aren't alone; oral cancer can be particularly tricky to diagnose on your own, as many of its symptoms look like other, less serious conditions.
The key thing is that oral cancer symptoms won't heal over time. If you have any of the following symptoms for longer than a few weeks, you may want to talk to a doctor:
Sore, ulcer, lump, growth, or other abnormality in the mouth
White, black, or red patch
Sore that bleeds easily when touched
Painless, immobile lump on the outside of the neck
Hoarse or sore throat
Swollen tonsil on a single side
Difficulty swallowing
Persistent cough
About the Author
Dr. Mark Stapleton has been working in dentistry for over two decades, and to this day there's nothing he enjoys more than being able to get to know his patients. Those relationships make being able to help his patients smile all the more gratifying. Dr. Stapleton received his dental degree from the University of Minnesota School of Dentistry. He has earned Fellowship in the Academy of General Dentistry, which is a distinction earned by less than 7% of dentists in the US.
If you have any questions about oral cancer, he can be reached at his website or by phone at (952) 448-2868.
Comments Off

on How to Protect Yourself from Oral Cancer
No Comments
No comments yet.
RSS feed for comments on this post.
Sorry, the comment form is closed at this time.