December 29, 2022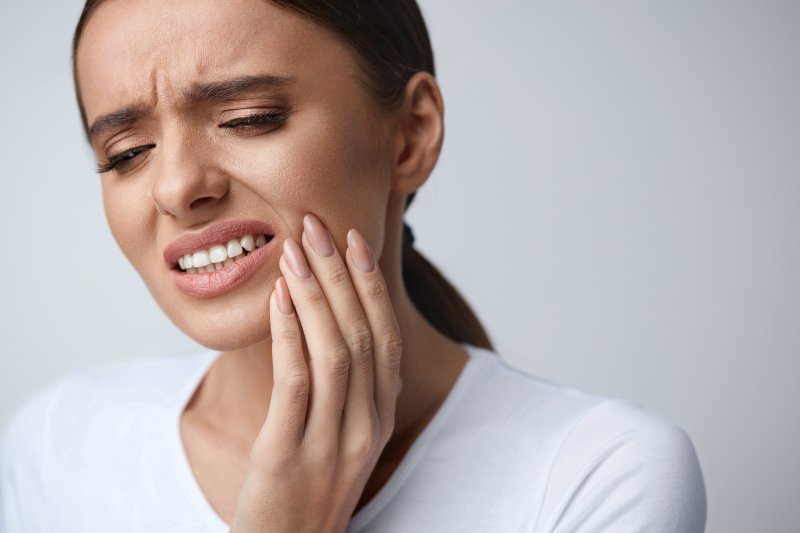 The last thing you want to happen when you're in the middle of a fun night out with loved ones or a relaxing night in with your partner is to have a medical emergency. Whether it's during a birthday celebration with your friends or a family dinner, there is never a good time to have a dental emergency. It can be difficult to stay calm in this situation and to figure out what to do next. Should you visit your dentist, or is it better to go to the emergency room? Continue reading to learn if visit the ER for dental emergencies is the best option.
Why You Should Visit the Dentist Instead of the ER
If you have a medical emergency, the ER may come to mind as the place to go to receive treatment. Even so, this isn't often the case for dental emergencies. Medical professionals who work at hospitals have years of experience under their belts, but there aren't usually any dentists on staff. So, though they will do what they can to help you feel less uncomfortable, you'll still need to visit a dentist to be treated.
Additionally, even if you're able to receive treatment at an emergency room, you're likely to experience long wait times. This gives your oral health emergency plenty of time to get worse. Dentists, on the other hand, tend to offer prompt, same-day emergency appointments. In addition, ER visits generally cost a lot more than trips to the dentist.
When to Visit the Emergency Room Instead
Though it is generally a good idea to visit your dentist if you have a dental emergency, there are still some situations where an ER will be better suited for your medical needs. Go to the emergency room instead of the dentist if:
You believe that your life may be in danger due to trouble breathing, swallowing, etc.
A tooth infection has caused you to develop a very high fever
You have suffered significant injuries to the face
 You're bleeding uncontrollably 
You have a broken jaw
So, even though the staff at an emergency room will do what they can to help you if you're experiencing a dental emergency, visiting your dentist is probably the best option. They are trained to handle dental emergencies and have the tools and knowledge necessary to repair your smile and have you feeling as good as new in no time!
About the Practice
White Oak Dental is here to offer their Chaska patients as well as those living in surrounding communities the treatments they need to keep their smiles in good shape. They offer a range of preventive, cosmetic, and restorative treatments but can also help patients who are dealing with dental emergencies. With their assistance, your beam will be all healed up before you know it. Call White Oak Dental's office at (952) 448-2868 or visit their website to learn more about what to do during dental emergencies or to set up an appointment.
Comments Off

on Should You Go to the ER for Dental Emergencies?
No Comments
No comments yet.
RSS feed for comments on this post.
Sorry, the comment form is closed at this time.