December 14, 2022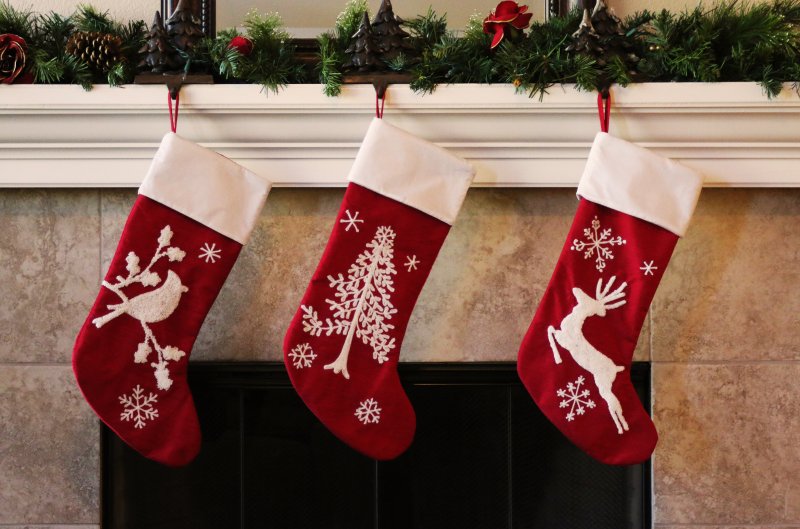 Now that the holiday season is here, you're likely excited to munch on your favorite foods and spend time with your family. You might even be considering stocking stuffers for your loved ones to enjoy. While it can be tempting to go for normal gifts like candy canes and chocolates, it's also good to consider items that'll benefit their oral health in the long run. Keep reading to learn a few smile-friendly ideas from your dentist in Chaska!
A New & Exciting Toothbrush
With all the festive meals to enjoy, you'll want your loved ones to keep their pearly whites clean throughout the season. Fortunately, this is the perfect time to gift someone a new toothbrush. That said, you should consider getting them something that'll make their cleaning routine exciting. For children, you can buy them a toothbrush that has their favorite cartoon on it or one that plays music. For adults, try getting them an electric-powered product that's both fancy and simpler to use for preserving their smile.
Tasty Dental Hygiene Products
Minty flavors are the standard for most dental products. While they may be tasty for you, some people find the taste to be too much, especially for children. Instead, you can try purchasing dental hygiene products that come in various fun flavors! Some items like toothpaste, mouthwash, and floss can be found in sweeter flavors such as orange, strawberry, and even bubblegum. As long as the item is fluoridated and has the ADA Seal of Approval, they should be fine for your loved ones to enjoy!
Nutritious & Delicious Treats
Although chocolate bars and candy canes are the staple stocking stuffers of the season, they aren't always the best for a person's oral health. These sugary snacks can be detrimental to teeth and gums, increasing the risk of decay and cavities significantly. To avoid these complications, consider adding a variety of healthy options that are tasty and nutritious, such as raisins and sugar-free gum.
How to Preserve a Healthy Smile
Now that you have a few tooth-friendly options for stocking stuffers, here are several tips for maintaining good oral health:
Practice solid oral hygiene every day, including brushing twice a day, flossing at least once, and rinsing with mouthwash frequently
Keep a well-balanced diet consisting of fruits, lean proteins, veggies, whole grains, and dairy products
Refrain from poor oral habits like biting your nails, using your teeth as tools, and smoking
Visit your dentist for checkups and cleanings every six months
You can enjoy the holiday season without putting your loved one's teeth at risk. Consider these few stocking stuffer ideas and prevention tips, and you can set the whole family up for great oral health!
About the Author
Dr. Mark Stapleton studied at the University of Minnesota School of Dentistry. He also regularly seeks continuing education to refine his skills and is a member of several organizations like the American Dental Association and the Academy of General Dentistry. He provides a multitude of high-quality services, including dental checkups/cleanings, periodontal therapy, and children's dentistry. If you'd like to know more stocking stuffer ideas, visit his website or call 952-448-2868.
Comments Off

on 3 Tooth-Friendly Holiday Stocking Stuffer Ideas
No Comments
No comments yet.
RSS feed for comments on this post.
Sorry, the comment form is closed at this time.