August 24, 2022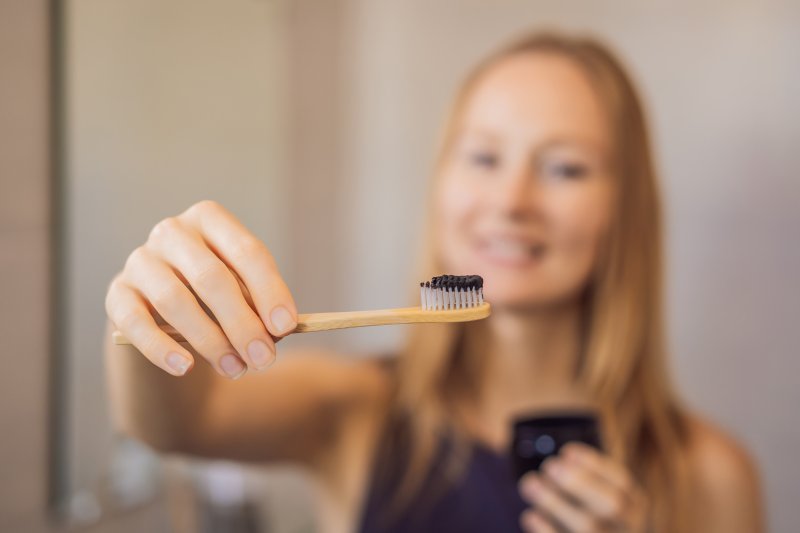 These days, everyone likes to stay on top of the latest trends. Social media has made it easy to access new ideas, hacks, and products that are grabbing the attention of people all across the country. It seems like there's a wealth of information on virtually every topic you could think of – especially oral care. But how do you know which tips are safe and which ones can hurt your smile? While it's impossible to cover everything, your dentist in Chaska can help address a few things. Read on to learn which popular trends spell bad news for your smile.
Apple Cider Vinegar
Advocates claim that apple cider vinegar offers numerous incredible benefits, such as calming an upset stomach, curing hiccups, soothing a sore throat, lowering cholesterol, losing weight, and boosting energy. While these advantages are tempting, there are oral health risks associated with consuming the acidic substance. Not only can it erode your teeth, but it can increase your risk of cavities.
Lemon Juice Detox
Many people swear by the lemon juice detox, claiming it's an effective method for losing weight. However, lemon juice is incredibly acidic, which means exposing your teeth to it for several consecutive days can erode your enamel. Not only that, but skipping meals during cleansing periods means your mouth isn't chewing as often and producing less saliva, leading to bacteria accumulation.
Activated Charcoal
Lots of oral care products these days contain activated charcoals, which promises to absorb stains and toxins from your teeth. Well, there isn't enough research to confirm whether or not this claim is entirely true. One thing that has been proven is the enamel abrasion that many charcoal-containing products cause to your teeth.
Kombucha
Although it's currently trending, kombucha is nothing new to the world. In fact, it's been consumed for centuries for many different purposes. People claim it's useful for improving digestion and stimulating the body's immune system – it can even help prevent arthritis and cancer! However, the drink is incredibly high in both sugar content and acids. Consuming it can damage your enamel and leave your teeth vulnerable to decay.
Sparkling Water
Sparkling water is certainly a better option than soda or coffee, but that doesn't mean it's risk-free. It's still quite acidic, which is why it's best to consume it during a meal so your saliva has a chance to counteract the acids. Drinking it throughout the day will create a low pH environment in your mouth, weakening your enamel and making it easier for bacteria to attack your teeth.
Next time you want to hop on the latest trend, take a second to think about how it can affect your smile. Knowing which ones to avoid will help you enjoy a beautiful and healthy set of teeth for years to come!
About the Practice
At White Oak Dental, we offer state-of-the-art, personalized, and compassionate dental care that'll leave you smiling after every appointment. Our team enjoys educating patients to help them make confident and informed decisions for their oral health. If you have any questions about a popular trend, don't hesitate to reach out. You can make an appointment via our website or call (952) 448-2868.
Comments Off

on Careful! These Popular Trends Can Hurt Your Smile
No Comments
No comments yet.
RSS feed for comments on this post.
Sorry, the comment form is closed at this time.