June 27, 2017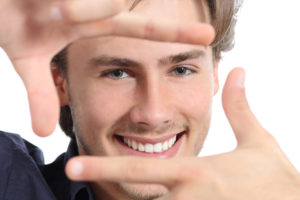 Have you always wanted a picture-perfect smile, but your teeth have several cosmetic flaws? Maybe you have severe discoloration or chips and cracks? No matter the issues stopping you from having a confident appearance, White Oak Dental can help. Dr. Mark Stapleton uses a simple and noninvasive procedure that provides long-term results. With porcelain veneers in Chaska, you will get the dream smile you have always wanted.

What are Porcelain Veneers?
Porcelain veneers are among one the most popular cosmetic procedures because their versatility allows them to be used to correct several issues. The thin shells are bonded to the front side of the teeth to instantly hide an array of complications. It is minimally invasive and can be completed in as little as two appointments while offering results that last an average of 10 years.
How Can Porcelain Veneers Help Me?
You will improve the size, shape, and proportion of your teeth while covering the cosmetic issues that hurt the appearance of your smile. Often, they are used to hide dark tooth discoloration that cannot be treated with traditional whitening treatments. Your teeth will become whiter with results that last because porcelain is stain-resistant.
If you have chips, cracks, shorter than average teeth, or those that are abnormally shaped, veneers will improve their overall appearance. In addition, they are often used as an alternative to orthodontics by hiding minor alignment issues. You can make your smile appear straighter without having to spend months in braces.
What Can I Expect During the Procedure?
After your initial consultation, you will be scheduled for your first appointment. Dr. Stapleton will clean your teeth and prepare them for bonding. This involves removing a small amount of enamel to ensure the veneers sit flush on your teeth. Then, impressions are taken, which are sent to the dental lab to ensure they are created with precision and accuracy. During this time, we will attach temporary veneers. In about two weeks, you will be ready to have your permanent ones bonded in place.
How Do I Care for My New Smile?
Although the veneers are not subject to decay, your underlying teeth can still be damaged so you will need to continue to brush and floss. It is best to use nonabrasive products to prevent abrasions to the surface of the veneers. In addition to your home care, maintain your regular dental cleanings and checkups.
The veneers are durable, but they can become damaged. Therefore, avoid using your teeth as tools and eating overly hard foods to prevent them from cracking and chipping.
Where Can I Get Veneers?
If you are ready to get the picture-perfect smile you have always wanted, your cosmetic dentist at White Oak Dental can help. Dr. Stapleton will create a customized treatment plan to transform the appearance of your teeth. Contact our office today to schedule your appointment. We look forward to giving you the confident smile you deserve.
No Comments »
No comments yet.
RSS feed for comments on this post.
Leave a comment