May 25, 2017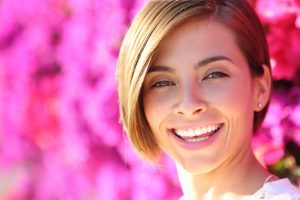 No one ever plans to lose a permanent tooth, but it can happen despite even the best preventive measures. When tooth loss occurs, your confidence quickly fades due to an incomplete smile. Not to mention, you may no longer be able to eat some of your favorite foods. However, changes to your quality of life are not the only complications to occur. If you do not replace a missing tooth, your oral health will suffer. Now, you can regain a complete smile with dental implants in Chaska from Dr. Mark Stapleton.

Stop the Damaging Effects of Tooth Loss
Although low self-esteem may seem like the biggest concern when you are missing a tooth, the consequences are far more severe. When you do not replace a lost tooth, you can develop nutritional deficiencies because you might have to limit your diet. This can drastically impact your overall well-being. In addition, untreated tooth loss will cause significant damage to your oral health.
When a tooth is missing, you begin to lose bone density in the jaw. This causes your remaining teeth to have inadequate support, allowing them to move out of their correct positions. This increases your risk for tooth decay and gum disease because the teeth become more difficult to clean. As time goes on, the teeth will become loose and likely fall out from the loss of supporting structures.
Gain a Natural-Looking Smile
When compared to other options to replace a tooth, like a bridge and crowns, dental implants are permanent and offer the most benefits. Due to the materials and process used, they will closely look and function like natural teeth. In addition, dental implants are the only option to stop bone loss, preserving your remaining natural teeth and restoring your oral health.
After determining that you are a candidate for the procedure, a comprehensive treatment plan is created. During the first phase of treatment, a biocompatible titanium post is surgically placed into the jawbone. The jawbone accepts the material, fusing to the post to create a study foundation for the replacement tooth. In addition, it stimulates the bone to stop the loss of density.
Several weeks after the implant post is placed, the jawbone will be healed enough to begin the second phase of treatment. This involves opening the gum tissue to attach an abutment to the implant post. This allows the gum tissue to heal around the abutment to seal out infection while also being necessary to attach the dental crown. A couple of weeks after the abutment is placed, a custom-made dental crown is placed to complete your smile.
Restore Your Confidence Today
As a dentist in Chaska for dental implants, Dr. Stapleton will restore your confidence and oral health using the most successful form of tooth replacement. He will perform the consultation necessary to ensure you are a candidate for the procedure. If you are ready to stop feeling self-conscious about your missing tooth, contact our office today to schedule your consultation. We look forward to seeing you smile.
No Comments »
No comments yet.
RSS feed for comments on this post.
Leave a comment