July 31, 2017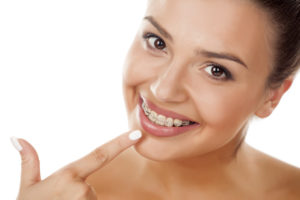 Dental emergencies are scary. You didn't plan to have a toothache or broken tooth, after all… plus, it hurts! It can be difficult to think straight when something goes wrong with your dental health, but it's easier to react in the best interest of your smile when you know what to do next. Your emergency dentist in Chaska, Dr. Mark Stapleton, shares the top 4 tips for handling dental emergencies in this week's blog post.
#1: Stay Calm
It's easy to lose your cool when you or someone you love are in pain. Keeping your cool is of the utmost importance, though. Know you've got a dentist in Chaska on your side, and that our team will get you out of pain and on with your life as quickly as possible. We are all highly qualified and well-equipped to handle anything that comes our way!
#2: Pick Up the Missing Pieces
If you have lost or broken a tooth, filling, crown, or anything else in your mouth, you should first locate any missing pieces for possible reattachment. Rinse away any debris, being careful not to scrub or touch a tooth's root. Store a missing tooth in its empty socket or in a cup or milk or saltwater until you can reach our office. Act quickly in the event of a knocked out tooth — teeth that are not treated within two hours are usually not eligible for reattachment.  
#3: Stop the Bleeding
If you are bleeding from the gums or a wound in the soft tissues, it's important that you stop or slow the blood. Don't take aspirin for pain if you're bleeding heavily — it may prevent the blood from clotting properly. Apply consistent pressure to the area with a clean gauze or cloth. If you bleed heavily for ten minutes or more, though, don't hesitate to head straight to the emergency room.
#4: Call Us As Soon As Possible
After you have controlled the situation, please get in touch with the emergency dentist at White Oak Dental. If you call outside of office hours, leave a message and we will get back to you promptly. Our team of experts will talk you through your specific situation and provide tips to reduce discomfort until you can reach our office. Based on the severity of your situation, we will schedule a time for you to come in to receive the treatment you need.
Some of the most common services we provide for dental emergencies include:
Root canal therapy

for severe toothaches or abscessed teeth

Reattachment of knocked out teeth

Closing lacerations in the soft oral tissues

Removing foreign objects lodged between teeth
Save Our Number Today
You can't prevent dental emergencies, but you can help yourself be more prepared when one happens to you. Program our number into your phone so we'll only be a few taps away when you need us most. You can contact us at (952) 314-7380, so don't wait to call us ASAP! We'll work to get you in to see the emergency dentist to receive the treatment you need quickly.
Comments Off

on Urgent Situation? Emergency Dentist in Chaska Says Do This
No Comments
No comments yet.
RSS feed for comments on this post.
Sorry, the comment form is closed at this time.