Dental Team – Shakopee, MN
Get to Know Our Dental Professionals
We are proud to provide high-quality care in our dental office near Shakopee, MN — but who are we, exactly? We're glad you asked! On this page, you can read a little about Dr. Stapleton and the wonderful team that works with him. We can't wait to meet you in person!
Dr. Mark M. Stapleton
Dr. Mark M. Stapleton is a Minnesota native; he is originally from Apple Valley. After he graduated Magna Cum Laude from the University of St. Thomas, he received his DDS degree from the University of Minnesota School of Dentistry in 2005 and his residency certificate (AEGD) from the University of Florida College of Dentistry in 2006. Since then, he has continued working hard to further his education and refine his skills. In fact, he has earned the rare and prestigious honor of being named a Fellow of the Academy of General Dentistry. He was also named as one of the top 40 dentists in the country under the age of 40 in the 2012 edition of Incisal Edge Magazine. He has undergone advanced training at the world-renowned Dawson Academy and maintains memberships in a number of well-known organizations, including the American Dental Association, Academy of General Dentistry, Spear Study Club, and more.
Dr. Stapleton loves being able to provide comprehensive, high-quality dentistry to patients. One of his favorite things about his career is the opportunity to form long-lasting relationships with patients and help them to experience all the benefits of a healthy smile.
When he is not working as your dentist near Shakopee, MN, Dr. Stapleton spends much time with his lovely wife Dawn and their two energetic daughters.
Kelsey, Office Manager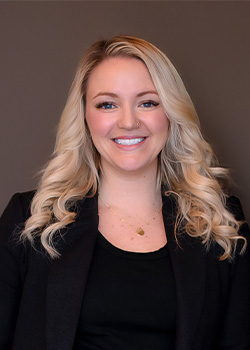 Kelsey, our office manager, has more than 14 years of experience in dental customer service. Her calm and friendly nature helps our patients feel welcome. Outside of the dental office, she loves to play volleyball, bike, garden, and spend time with her loved ones. She and her husband Andrew live in Norwood with their two sons, Brooks and Everson. They are also the proud parents of two rescue dogs, Chandler and Maverick.
Alisson, Registered Dental Hygienist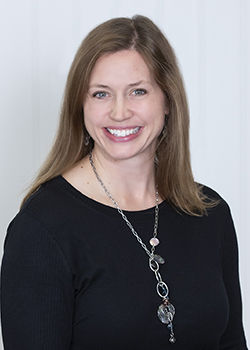 Alisson has been with the team at White Oak Dental since 2014, but she has over 10 years of dental experience. She holds a Bachelor of Arts in Psychology and Social Work (with a business minor) from Concordia College, Moorhead. Later, she earned her Associate of Science in Dental Hygiene at Normandale Community College. She truly loves our patients! You will enjoy her kind, calming personality.
Alisson and her husband Jeff are happily settled in Chanhassen, where they live with their two daughters, Lauren and Megan, and their dog, Maizy. In her spare time, Alisson loves to attend Bible study, read, and scrapbook. She also enjoys staying active and participating in international distance triathlons.
Gina, Registered Dental Hygienist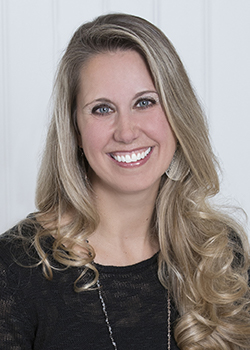 Gina joined the White Oak Dental family in 2013. She has a Bachelor of Science degree in Biology and Chemistry from the University of Minnesota. After completing her bachelor's degree, she earned her degree in dental hygiene. She views her patients like they are family.
Gina and Brad, her husband, live in Jordan with their two sons, Henry and William. She is an avid runner and fitness enthusiast. She loves to participate in outdoor activities with her family.
Mick, Licensed Dental Assistant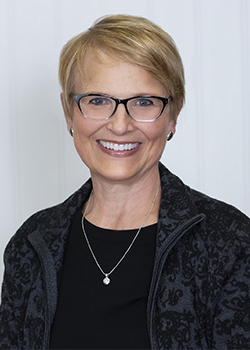 Mick is a licensed, certified dental assistant with more than 30 years of experience behind her. She has been at White Oak Dental since January 2014. She attended Suburban Hennepin Technical College and is a proud member of the American Dental Assistants Association. Her favorite aspect of her job is helping patients feel relaxed in our dental office and helping to provide an excellent dental experience.
Mick and her husband Terry live in Eden Prairie. They have three daughters and seven granddaughters. When she is not working, she enjoys reading, biking, walking, decorating, cooking, and spending time with her loved ones. She has nine siblings!
Megan, Dental Assistant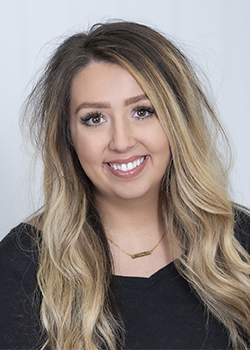 Megan has been working in dentistry for nearly five years, and she really enjoys being able to educate patients about the importance of oral health. Seeing them leave feeling confident about their smiles again is always rewarding! She studied at Dakota Technical College and is certified in various expanded functions.
Outside of working hours, Megan is the youngest of five kids and spends a lot of quality time with her dad in particular. One side of her family (including her dad) came to the United States from South Korea in hopes of a better life! As for personal hobbies, she enjoys deer hunting, fishing, working out, and simply being outdoors whenever possible.