August 31, 2023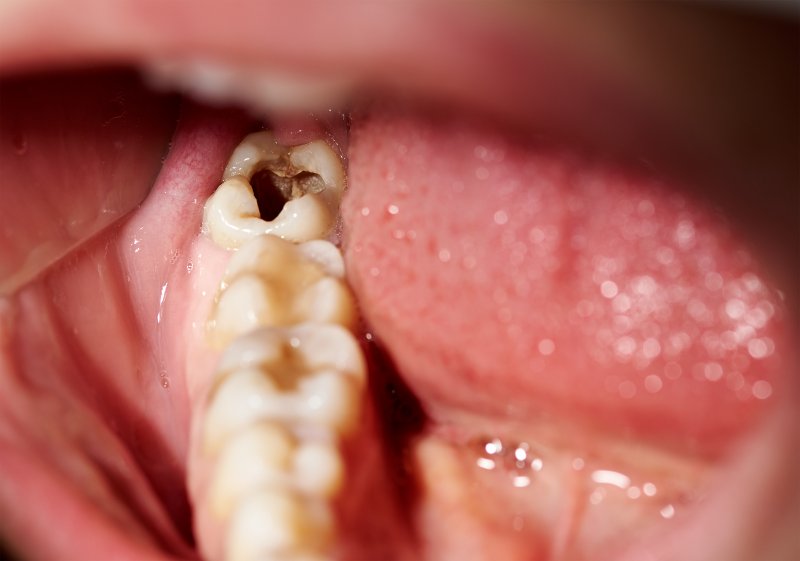 Maybe you've begun taking oral health more seriously than before. Perhaps you want a brighter smile, or you're tired of having toothaches. Whatever the reason, though, you might not know how to improve things. Well, one good place to start is preventive care – a healthy mouth avoids dental problems. Luckily enough, your local Chaska dentist can help you in this area. Read on to learn four common oral health issues and how to prevent them.
Cavities (Tooth Decay)
Also called tooth decay or caries, cavities are damaged areas in teeth that develop into tiny holes. They typically stem from poor oral hygiene and snacking on sugary or acidic foods. When these latter things occur, bacteria gather and erode your tooth enamel.
Fortunately, it's pretty easy for dentists to prevent cavities. Regular dental visits let them remove harmful bacteria and plaque from your mouth. That way, tooth decay doesn't get a chance to spread and wear down your pearly whites.
Gum Disease
Gum disease (per its name) is a severe tissue infection around your teeth. Caused by plaque buildup along the gumline, it results in dark, swollen gums that feel tender and bleed easily. The condition normally starts as mild inflammation (gingivitis) before progressing to an advanced stage (periodontitis.)
You can count on dentists to prevent gum disease as well. If you see them regularly, they'll remove the plaque and tartar that trigger the infection. Plus, they can notice the early form of gum disease and keep it from worsening.
Sensitive Teeth
As you'd expect, tooth sensitivity refers to teeth that easily ache. It usually occurs when your enamel wears down or when tooth roots are exposed. In the latter case, the root exposure can happen when gums recede.
Of course, dentists can help you avoid this sensitivity. They notice quite quickly when teeth and their roots seem exposed or worn. From there, a dental team can recommend desensitizing toothpaste or a fluoride treatment that protects revealed areas.
Bad Breath (Halitosis)
If it isn't clear, bad breath – also known as halitosis – is a condition where your mouth produces unpleasant smells. It's a typical result of poor oral care, not to mention dental issues like cavities, gum disease, and dry mouth.
Naturally, dentists can even prevent and treat bad breath. The issue is easily avoided with professional teeth cleanings that remove smelly bacteria. Furthermore, dentists can remove bad mouth odors by treating an underlying dental issue.
Ultimately, anyone can learn common oral health issues and how to prevent them. That being the case, memorize the items above to start your oral care journey.
About the Practice
White Oak Dental is based in Chaska, MN. Led by Dr. Mark Stapleton, our practice provides its patients with experienced, high-quality dentistry. We thus offer preventive, cosmetic, and restorative services tailored to your smile, as well as emergency work like root canals and tooth extractions. Whether you need a dental checkup or dental implants, we'll do the job right! For more information or to book a visit, you can reach us on our website or by phone at (952)-448-2868.
Comments Off

on 4 Common Oral Health Issues & How to Prevent Them
No Comments
No comments yet.
RSS feed for comments on this post.
Sorry, the comment form is closed at this time.