March 7, 2023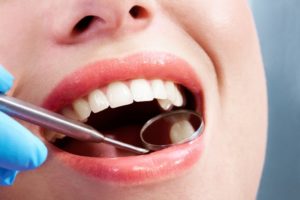 If you have had one or more cavities in your lifetime, you are definitely not alone! According to the Centers for Disease Control and Prevention, 90% of adults 20 years and older have had at least one cavity. Fortunately, no one has to live with decayed or damaged teeth. Dental fillings have to ability to repair and restore your teeth to health. However, while you can count on them for quite a while, they won't last forever. Here's what to know about dental fillings' lifespans and how you can get the most out of them.
The Average Lifespan of Fillings
There are a few factors that impact how long a filling will last, including your dental routine and other lifestyle factors. However, the material used for the filling greatly influences its lifespan. These are the most common types and their lifespan:
Glass Ionomer: 5 years
Composite: 7 years
Amalgam (silver): 15 years
Ceramic: 15 Years
Currently, composite fillings are the most popular choice to restore a smile. They can be custom matched to your surrounding teeth, leading to a seamless and natural look. Your dentist can help you decide which option would be best for your situation.
How Can You Make Your Fillings Last as Long as Possible?
Besides the type of filling you have, there are other factors that can determine how long your filling will last, such as:
Oral Hygiene Routine
By being consistent with your dental routine, you can keep new tooth decay at bay. Be sure to brush at least twice a day with a soft-bristled toothbrush and nonabrasive toothpaste, as well as floss daily.
Oral Habits
While fillings are built to last, they can be damaged by certain bad habits. Using your teeth as tools (such as tearing open packages) or chewing on ice can wreak havoc on not only your filling but your natural teeth.
Diet
To keep your filling protected, it's best to limit the amount of extremely hard or chewy foods you eat. Be mindful when you enjoy treats such as jerky or toffee.
Dental Visits
While caring for your smile at home is essential to your oral health, getting a dental checkup every six months is just as important. In addition to a deep cleaning, your dentist can also examine your mouth and restoration. They can address any issues before they become more serious.
While dental fillings only will last a certain amount of time, you can help them to last as long as possible with consistent care. By doing so, you can count on your whole and healthy smile for years to come!
About the Author
Dr. Mark Stapleton and his team at White Oak Dental keep the smiles of Chaska whole and healthy. He earned his Doctor of Dental Surgery at the University of Minnesota School of Dentistry. Additionally, he also has achieved Fellowship status in the Academy of General Dentistry. He provides a full range of comprehensive dental services, including restorative care. To schedule an appointment, contact him through his website or call (952) 448-2868.
Comments Off

on How Long Can You Count on Your Dental Fillings to Last?
No Comments
No comments yet.
RSS feed for comments on this post.
Sorry, the comment form is closed at this time.