February 7, 2023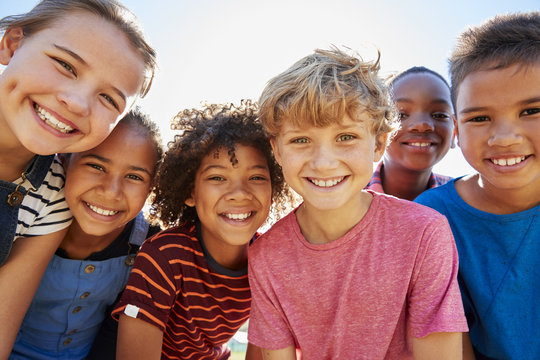 When it comes to raising a child, there is a lot to consider regarding their health. From what they eat to ensuring that they learn how to properly care for their bodies, smiles may sometimes be forgotten. Teaching your little ones about their smile will help them maintain good oral health as well as improve their overall well-being. That's why Children's Dental Health Month is dedicated to keeping growing smiles in good shape. Read on to learn about five oral hygiene products that will help you do that.
Tip #1: Toothpaste
It's important to teach your little one the importance of good oral hygiene from an early age. This means brushing twice per day for two minutes with a soft-bristled toothbrush. They should also use toothpaste that contains fluoride since this will promote a stronger smile. There are all kinds of fun flavors of toothpaste that will make your child excited to clean their teeth.
Tip #2: Dental Floss
Additionally, be sure to have them floss every night before bed. This will remove plaque and food that got stuck between their teeth throughout the day. Just like with toothpaste, there are fun flavors of dental floss that will get your little one excited about keeping their smile in good condition.
Tip #3: Mouthwash
Your child should also use mouthwash regularly. This will remove bacteria that your little one missed when brushing and flossing. Just like with toothpaste and dental floss, there are all kinds of interesting flavors for your little one to try.
Tip #4: Tongue Scrapers
A tongue scraper is another great tool to buy your child this Children's Dental Health Month. This tool will remove foul-smelling bacteria from their tongue to give them fresher, cleaner breath. They can also use their toothbrush to brush their tongue instead.
Tip #5: A Tooth Timer
This device can be particularly helpful for younger kids who are still getting used to caring for their smiles. It will help them ensure that they brush for a full two minutes. While many tooth timers look like small hourglasses, others are electric. Be sure to pick one in their favorite color so they're excited to try it out.
This Children's Dental Health Month, help your little one learn to better care for their beam with these five products. By doing so, they can develop excellent oral hygiene habits that will keep their beams healthy and clean for years to come!
About the Practice
White Oak Dental treats patients of all ages living in Chaska. This means that your whole family can have their beams taken care of in one convenient location. Additionally, they can teach your child how to keep their beam in good condition during Children's Dental Health Month and beyond with dental product recommendations. If you are interested in making an appointment with Dr. Mark Stapleton and the rest of White Oak Dental's skilled team or want more information on their services, call their office at (952) 448-2868 or visit their website.
Comments Off

on 5 Dental Products to Celebrate Children's Dental Health Month
No Comments
No comments yet.
RSS feed for comments on this post.
Sorry, the comment form is closed at this time.