October 20, 2022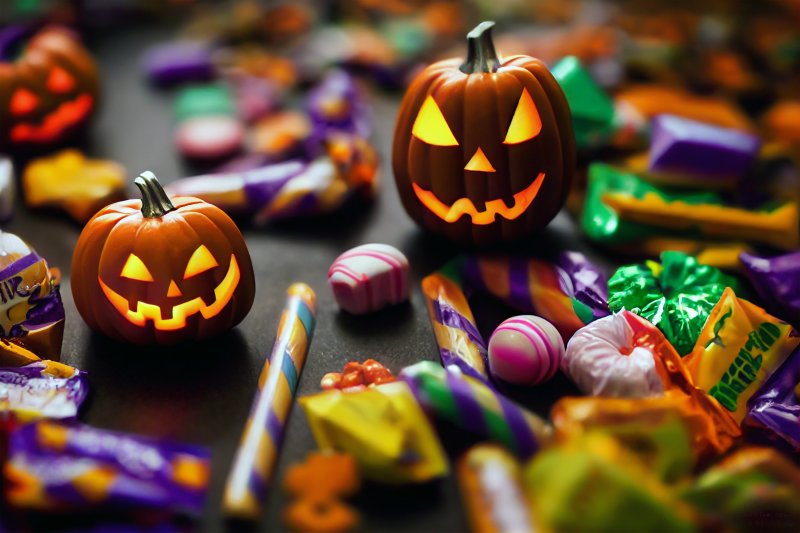 Halloween is a time for sweet treats and spooky fun. Unfortunately, too much candy can lead to cavities and other dental emergencies, which are frightening in a far less enjoyable way. Fortunately, you don't need to cancel trick-or-treating to keep your family's smiles safe. Your dentist in Chaska has 4 tips for making Halloween not as scary for your teeth.
1. Be Picky About the Candy You're Eating
Some types of candy are worse for your teeth than others. Sticky candies, for example, tend to cling to the teeth, making them more likely to cause tooth decay before they're washed away by saliva. Hard candies can also cause problems; carelessly biting into them could weaken – or even break – your enamel. While sorting through your Halloween stash, you should avoid these types of candies as much as possible.
Chocolate and sugarless gum tend to be the safest options when it comes to sweets. Compared to other candies, chocolate washes off the teeth very easily, which minimizes the amount of time your teeth are in contact with sugar. Meanwhile, chewing sugarless gum can improve oral health, as it encourages the mouth to produce more saliva that can help eliminate food particles and harmful bacteria.
2. Try to Eat Candy Around Mealtimes
The best time to enjoy candy or another sugary snack is during or after a meal. Your mouth tends to produce more saliva during mealtimes, meaning sugar and other potentially harmful food particles are washed away sooner. Furthermore, saliva helps neutralize the acids that are produced by oral bacteria when they feed on sugar, thus lowering your risk of tooth decay.
3. Drink Plenty of Water and Eat Lots of Healthy Foods
While you're working your way through your Halloween candy, make sure that you're drinking water regularly throughout the day. It will wash away any sugar clinging to your teeth before it leads to cavities. You should also make sure that you're eating a balanced diet as well; healthy foods can help improve your oral health, and they can fill you up so that you're less likely to overindulge on candy without realizing it.
4. Brush and Floss Regularly
Practicing excellent oral hygiene is particularly important around Halloween. You should brush and floss at least two times every day. Don't forget to clean near the gum line and behind the teeth; it's easy to overlook these spots and let plaque accumulate.
With these tips, your entire family can have a fun, smile-friendly Halloween. If you'd like more advice for maintaining good oral health during the spooky season, remember that you can always reach out to your dentist to see what they have to say.
About the Author
Dr. Mark Stapleton has almost two full decades of dental experience, and roughly half of that time has been spent here in Chaska. He was named one of the top 40 dentists in the country under the age of 40 by Incisal Edge Magazine in 2012. At his current practice, White Oak Dental, he offers a variety of services for patients of all ages to keep their smiles bright and cavity-free. To schedule an appointment with Dr. Stapleton before or after Halloween, visit his website or call (952) 448-2868.
Comments Off

on How to Make Halloween Less Scary for Your Smile
No Comments
No comments yet.
RSS feed for comments on this post.
Sorry, the comment form is closed at this time.