July 27, 2022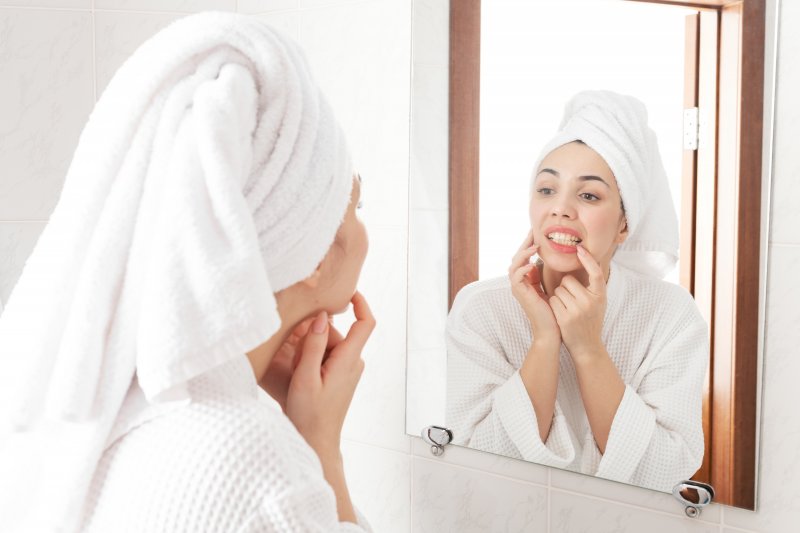 If you care about oral health, you might wonder whether you're cleaning your teeth and gums well. After all, you could be making errors without even knowing it. You'd be putting your smile at risk in that case! You can keep that from happening, though, by learning common teeth-cleaning mistakes. Luckily, your dentist in Chaska can help you do that. Read on to discover four oral hygiene mistakes to avoid in the future.
Mistake #1: You Rarely Replace Your Toothbrush
There's a good reason you get a new toothbrush at each dental checkup. As it turns out, research suggests that you should change the appliance every three to four months. The same goes for when your toothbrush's bristles are frayed and broken. In either case, it's no longer effective at cleaning your mouth.
Trash your old toothbrush after a cold, flu, stomach bug, or sore throat as well. Otherwise, germs will lurk in-between its bristles and raise your risk of getting sick again.
Mistake #2: You Brush Your Teeth Too Hard
It's true that not brushing your teeth with enough force can increase tooth decay. However, pressing too hard or using a hard-bristled toothbrush can permanently wear away gum tissue. That would both ruin your perfect smile and increase your tooth roots' vulnerability to damage.
All treatments for a receded gumline are highly invasive grafting procedures. As such, you're better off not overbrushing in the first place.
Mistake #3: You Don't Floss
You might think a tiny piece of string wouldn't do much for your teeth, but you'd be wrong. When you don't floss daily, plaque sets up camp between your teeth and sets the stage for cavities and gum disease.
It's also vital that you floss the right way. Snapping your dental floss too hard can create gashes in your gums, cause bleeding, and contribute to gum disease.
Mistake #4: You Only See Your Dentist for Emergencies
Last but not least, one of the most harmful dental hygiene mistakes is only seeing your dentist for emergencies. The practice raises your odds of having severe oral conditions, as six-month checkups stop potential problems from cropping up. More specifically, your dentist uses those appointments to keep you from needing treatments like root canal therapy or tooth extraction.
Now that you know some of the typical teeth-cleaning mistakes, you can work on correcting them. For more help, feel free to talk to your Chaska dentist for suggestions.
About the Practice
White Oak Dental is based in Chaska, MN. Its staff uses the latest techniques and technology to provide patients with the best dental care. As such, they offer high-quality preventive, cosmetic, and restorative dentistry, including dental sedation and TMJ therapy. No matter the issue, you can trust White Oak to give you beautiful and healthy teeth. For more information or to book an appointment, they can be reached at their website or by phone at (952)-448-2868.
Comments Off

on 4 Common Teeth-Cleaning Mistakes to Avoid
No Comments
No comments yet.
RSS feed for comments on this post.
Sorry, the comment form is closed at this time.