July 11, 2022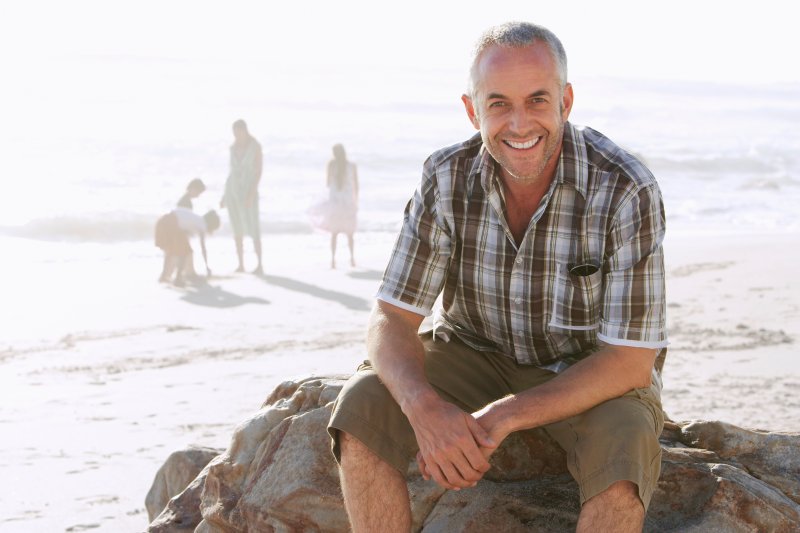 Do you plan on visiting the beach this summer? With all the fun you can have this season, you'll likely want to look and feel your best to make the most of your time. One important way to improve your appearance is to enhance your smile with dental treatment. While there are several cosmetic options, none are more comprehensive than veneers. Keep reading from your dentist in Chaska to learn five ways these porcelain shells can provide the beach-ready smile you've always wanted!
#1: They Conceal Dark Stains
Although you might consider teeth whitening to remove discoloration from your pearly whites, there may be some stains that are too deep to get rid of. To effectively brighten your smile, you can choose to cover up these blemishes with porcelain veneers. Not only will this provide a virtually permanent whitening solution, but your results can also last 15 years or more with proper care.
#2: They Change the Size or Shape of Teeth
Having certain pearly whites that are larger or smaller than others can make your smile appear aesthetically challenged. With veneers, you can reshape and resize your teeth to make them look more symmetrical and appealing.
#3: They Make Teeth Look Straighter
Instead of undergoing orthodontic treatment to correct misalignment issues, you can choose to conceal your natural teeth with veneers. Without changing the actual position of your pearly whites, your dentist can prepare them before placing porcelain shells on their front surface. This can make your smile appear straighter as well as make it easier for you to maintain proper dental hygiene.
#4: They Close Gaps in Your Smile
Veneers can be specifically designed to match your smile goals. If you have gaps between your teeth, your dentist can easily close them off with porcelain layers. This can be completed in a couple of dental visits instead of needing several months with orthodontic treatment.
#5: They Rebuild Mildly Damaged Teeth
Patients with mildly chipped or cracked pearly whites can simply cover up the damage with veneers. This will provide a durable solution for restoring the look and function of your smile as well as boosting your confidence in the long run.
In just a couple of appointments, you can address most dental imperfections and achieve your dream smile with this cosmetic dental treatment. Speak with your dentist if you're interested, and they'll be glad to discuss your options for enhancing your pearly whites!
About the Author
Dr. Mark Stapleton is a member of several prestigious organizations such as the Academy of General Dentistry, the Minnesota Dental Association, and the American Academy of Cosmetic Dentistry. He studied at the University of Minnesota School of Dentistry and continues to seek advanced training to expand his expertise. He offers a wide collection of high-quality services, including teeth whitening, veneers, and smile makeovers to improve your dental health. If you'd like to schedule an appointment this summer, visit his website or call 952-448-2868.
Comments Off

on 5 Ways Veneers Offer a Beach-Ready Smile
No Comments
No comments yet.
RSS feed for comments on this post.
Sorry, the comment form is closed at this time.