April 4, 2022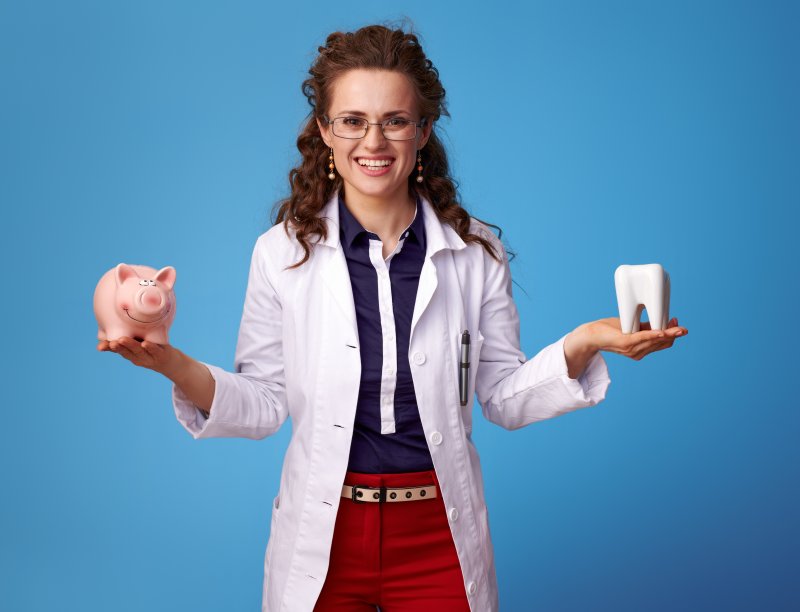 After what felt like forever, you shut your laptop and let out a big sigh of relief; you've finally finished filing your taxes. Not only is the task done, but you're receiving a sizable refund—congrats! You start to wonder what you'll spend your new influx of cash on. Before you book plane tickets for a vacation or put down money for a new car, you should consider spending that refund on something even more important than sand-swept beaches or heated seats and automatic steering; your oral health! Here's how a small investment in your mouth now can save you a lot of time, money, and stress in the future.
Why Good Oral Health Is Important
If you want to lead a happy and healthy life, it starts with good oral hygiene. There's a reason that dentists stress the importance of regularly brushing and caring for your teeth; poor oral habits can lead to a large number of health problems including tooth decay and gum disease, as well as chronic pain that will wear you down over time.
In more serious cases, deadly diseases can develop in your mouth if you don't keep it clean. Oral cancer, diabetes, and even heart disease are all possibilities. In order to avoid these nasty long-term problems, as well as short-term problems, you should evaluate the status of your mouth and consider why it might be worth investing in.
Unfortunately, cost is a large factor for many people when determining if they should visit the dentist. However, consider the pay-off; by investing early on in your oral health, you're helping to protect your mouth from potential problems down the road. Something inexpensive and minor like a checkup or teeth cleaning is much more preferable to something serious with major financial implications, like dental implants.
Transforming Your Tax Refund into A Healthy Smile
If you're committing your tax refund towards your smile, you'll need to first visit your dentist to discuss your options. There are tons of different ways to affordably enhance your smile and improve your oral health, including:
Regular checkups, screenings, and teeth cleanings
Professional teeth whitening
Porcelain veneers
Dental crowns and fillings
Implants
Smile makeovers
There are many available cosmetic options that are widely sought-after for their results; but more intensive treatments also exist for issues beyond the superficial. It's just a matter of what your individual needs are.
Getting a nice tax refund feels great—but not as great as knowing that your smile is healthy and good-looking! This year, consider an investment in your oral health; that tax refund money could go a long way towards preserving those pearly whites.
About the Practice
White Oak Dental has served patients and families in the Chaska area for several years and is owned and operated by Dr. Mark Stapleton. Dr. Stapleton received his DDS from the University of Minnesota School of Dentistry, and he is a Fellow of the Academy of General Dentistry. He provides comfortable, compassionate care for all his patients and would be happy to help get your oral health back on track. If you would like to schedule an appointment with Dr. Stapleton, please reach out through his website or by phone: (952) 448-2868.
Comments Off

on Why You Should Spend Your Tax Refund on Your Smile
No Comments
No comments yet.
RSS feed for comments on this post.
Sorry, the comment form is closed at this time.