February 4, 2022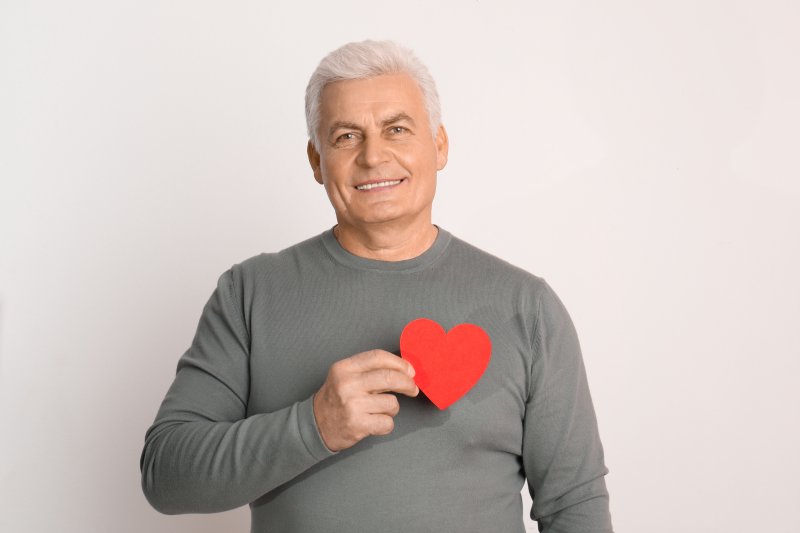 Everyone wants to stay healthy so they can enjoy their everyday life, and Heart Health Month is a time to learn how to improve your overall well-being. From the latest workout videos to the healthiest diet trends, there are plenty of sources for maintaining a wholesome lifestyle. But did you know that your gum health is also crucial for keeping a healthy heart? Your dentist in Chaska can explain how your gum's can affect your cardiovascular condition!
The Relation Between Gum Disease & Heart Health
Gum disease is a bacterial infection in the gums usually caused by plaque buildup that causes gingivitis. If the infection is left untreated, it can worsen into periodontitis, where the bacteria is then strong enough to damage the connective tissues holding your teeth in place.
These dangerous bacteria can then escape into your bloodstream, travelling to other parts of your body, including your heart. Should the bacteria and the inflammation they cause reach the valves or inner linings of your heart, you can become susceptible to more dangerous issues such as heart attacks and strokes.
5 Ways to Prevent Plaque Buildup
Research today continues to suggest that people with periodontal (gum) disease are two to three times more likely to have a stroke, heart attack, or other cardiovascular event. The good news, however, is you can avoid plaque buildup by practicing the following five actions:
Brush Twice a Day: For about two minutes, twice daily, you should brush your teeth. Give your gum line the most attention to avoid infection.
Floss At Least Once a Day: Your brush will need the help of your floss to get at the spaces between your teeth. Together, they can maintain a more thorough dental hygiene routine by removing plaque wherever it can be.
Understand Your Risks: Sometimes gum disease is more likely to happen depending on your age, diet, and even genetics. This should be discussed with your doctor for a clearer idea of how to treat your situation.
Avoid All Tobacco Products: To improve your oral and overall health, you should cut out all tobacco us. Doing so can also help you prevent oral cancer.
Visit Your Dentist Regularly: At least twice a year, you should see your dentist for a regular dental checkup and cleaning. They can also identify any developing issues, if any, and address them before they become more of a problem.
Now you know that keeping a healthy heart can start with your smile! By maintaining good dental hygiene, paying attention to your risks, and visiting your dentist, you can keep your heart and smile in tip-top shape.
About the Author
Dr. Mark Stapleton earned his doctor of dental surgery degree from the University of Minnesota School of Dentistry. Using state-of-the-art dental technology and a top-tier level of commitment, he provides a collection of advanced services, including periodontal therapy for fighting gum disease! If you want to know more about the relation between gum disease and heart health, check out his website or call him at (952) 448-2868.
Comments Off

on Keeping a Healthy Heart Begins with Your Smile
No Comments
No comments yet.
RSS feed for comments on this post.
Sorry, the comment form is closed at this time.