January 7, 2022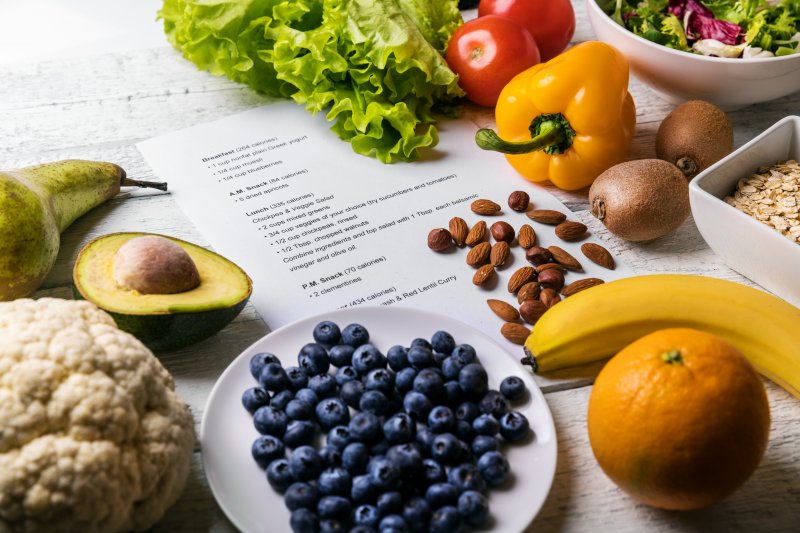 We've officially made it to 2022! Have you started working on your New Year's resolutions? If you're like most people, your list probably includes ways to improve your health. While eating cleaner is a great way to reach a healthier BMI, it's incredibly important that you protect your teeth and gums in the process. There are a few popular diet trends that can do more harm than good for your smile. Read along as a dentist in Chaska explains which fad diets you should avoid for the sake of your oral health.
Juice Cleanses
At first glance, juice diets seem to be an excellent way to eat cleaner. Since fruits and vegetables are essential for your overall health, juice cleanses may seem like an acceptable and harmless trend to follow. Well, that's not necessarily the case. If you only choose to consume juice, you're missing out on all the fiber and nutrients your body needs to keep your hair, nails, skin, and teeth looking healthy. These diets can result in enamel damage, increase your risk of dental problems (i.e., cavities and decay), and even lead to tooth loss.
How to Protect Your Smile
Many people use juice diets as a way to detoxify their digestive system. However, nutrition experts say your digestive system doesn't need detoxifying. Instead of following a juice cleanse, you should consider increasing your intake of fresh fruits and raw vegetables in their whole form. If you decide to drink juice, make sure you use a straw to minimize contact with your teeth.
Raw Food Diets
Some people claim that following a raw food diet will help you get all the nutrients you need while allowing you to avoid unhealthy preservatives and chemicals. However, eating raw food can ruin your teeth. Overconsumption of fruits, nuts, and seeds can easily damage your pearly whites. Since fruits are high in natural sugars, they can increase your risk of decay and cavities. Additionally, seeds can get stuck in your teeth and encourage bacteria growth.
How to Protect Your Smile
The good news is that some raw foods can benefit your oral health. Because almonds, pears, and spinach require significant chewing, they can stimulate saliva production. After eating nuts or seeds, it's a good idea to chew on a stick of sugar-free gum to prevent damage.
Small Meals
Dieticians and celebrities recommend eating multiple small meals throughout the day to keep your waistline slim. However, this diet leaves your teeth vulnerable to damage for up to an hour after you eat. Even if you're eating nutritious foods, your enamel can become worn down from frequent snacking.
How to Protect Your Smile
Although this trend is a great way to manage your weight, it can still damage your teeth. Luckily, you can keep your smile in its very best shape by practicing good oral hygiene. That involves rinsing with water after eating and being mindful of the foods you choose to consume.
As you can see, your diet has a significant impact on your oral health. By sticking to foods that benefit your entire body, you can ensure your smile remains happy and healthy for a lifetime!
About the Practice
At White Oak Dental, we offer exceptional, high-quality, state-of-the-art dental services that are guaranteed to leave you smiling after every appointment. Our team uses the latest technologies, techniques, and materials to ensure you receive the best treatment possible. To learn more about how diet affects oral health, visit our website or call (952) 448-2868.
Comments Off

on Watch Out! These Popular Diet Trends Can Harm Your Smile
No Comments
No comments yet.
RSS feed for comments on this post.
Sorry, the comment form is closed at this time.