November 7, 2019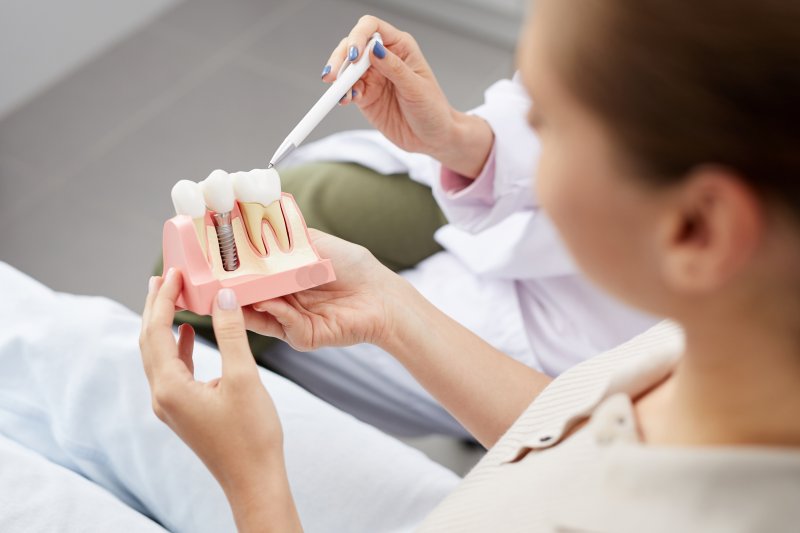 When you've been missing your complete smile for some time, it is exciting to learn about the possibility of treatment. Since dental implants in Chaska are the most superior tooth replacement solution available, it's important that you fully understand the process of receiving these unique and innovative prosthetics, as it is a surgical procedure. Read on to find out what you can expect to undergo as you start your journey to a new smile.
Initial Consultation
The first step is to schedule a consultation with your dentist in Chaska. During this visit, he will evaluate your oral cavity and facial structure by looking at your dental x-rays as well as performing a visual exam. After determining if your jawbone is strong enough to serve as a solid foundation for your implants, he will use what is known as a TRIO 3Shape Digital Impression system to capture an impression of your bite, including all the small pits and grooves. This will serve as a blueprint for the dental lab technicians who will customize your dental implant restoration.
Before you leave, you and your dentist will also discuss the process, timeline, and overall cost of the procedure.
Dental Implant Placement
The actual procedure is quite simple; however, it does require that you receive local anesthesia to be fully relaxed during the surgery. Once you are in a more comfortable state, the oral surgeon will make one or more incisions in your gums. This is dependent upon the number of implants you'll be receiving. Exposing the jawbone, they will carefully position and place the implants before closing up the area(s) and sending you home.
At-Home Healing and Abutment Placement
Once you are home, you'll spend the next 3-6 months recovering but don't worry, you won't be lying in bed the entire time. This timeframe is when osseointegration must occur, which is the process of the implant(s) fusing to your jawbone and surrounding tissues. This will ensure that your implant is successful.
When you return to your dentist's office after completing the healing process, you'll receive abutments, which are small, metal appliances that connect the implant to the restoration.
Receiving Your Custom Restoration
The final step in receiving your new smile is to have your custom-made dental restorations put into place. Whether you need a dental crown, implant bridge, or implant-retained denture, your prosthetic will match the size, shape, and color of your smile, so it will be virtually impossible for anyone to tell the difference between your real and artificial teeth.
Dental implants can give you a new lease on life, so what are you waiting for? Talk to your dentist today about the possibility of improving your incomplete smile with these ideal tooth replacement prosthetics.
About the Author
Dr. Mark Stapleton attended the University of St. Thomas and graduated Magna Cum Laude in 2001 before going on to achieve his Doctor of Dental Surgery degree from the University of Minnesota School of Dentistry in 2005. After completing an intensive year-long residency program in general dentistry at the University of Florida, he has received the designation as one of the top 40 dentists in the country under the age of 40. Dr. Stapleton and his team at White Oak Dental want you to have the healthiest, and brightest smile possible. Should you require dental implants to achieve your desired look, he can walk you through the process, ensuring you receive a fully functional, longer-lasting smile. To learn more, contact us at (952) 448-2868.
Comments Off

on Dental Implant Placement: Learn What It Takes to Achieve a New Smile
No Comments
No comments yet.
RSS feed for comments on this post.
Sorry, the comment form is closed at this time.