September 30, 2019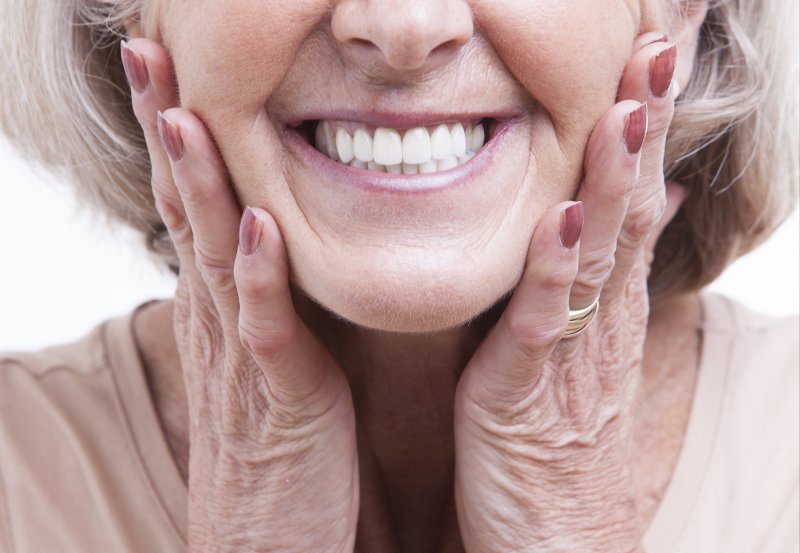 Once you lose all your teeth, you'll quickly come to understand how important dentures will be for living your everyday life. However, you might feel awkward wearing your new set of pearly whites for a few weeks; they'll feel a little loose in the beginning, and you're likely to experience some soreness and irritation as well. Fortunately, these 5 tips will help you through the adjustment process so that you'll soon be able to fully enjoy your dentures in Chaska.
1. Keep Wearing Your Dentures
While you will need to remove your dentures before you go to sleep, you should wear them as much as possible during the day if you want to get past the adjustment phase. The muscles in your cheek and tongue need time to learn how to keep your false teeth in place. Also, wearing a new appliance in your mouth will increase saliva flow at first, but this too will diminish over time if you stick with it.
2. Give Yourself a Chance to Practice Talking
You might lisp or experience other kinds of speech impediments when you first get dentures. It's a good idea to go out of your way to practice talking. For instance, you may try reading aloud and repeating troublesome words. Another technique is to sing along with some of your favorite songs. This can help you relearn how to form certain words.
3. Try an Adhesive
A small amount of adhesive can keep them in place. Ask your dentist in Chaska for recommended brands and experiment to see which one is better in your case. This can help reduce soreness on your gums early on. However, if your dentures are loose because they're poorly fitted, you should schedule an appointment for an adjustment instead.
4. Don't Bite Off More Than You Can Chew
Dentures will let you chew and eat many different kinds of foods, but in the beginning, you should stick to soft foods while avoiding anything that's particularly hard or sticky (such as peppermints or taffy). When possible, you should cut your meals into small pieces. Be very careful when biting, and don't forget to chew with both sides of your mouth. Over time, as you gain confidence, you can work your way up to tougher foods.
5. Don't Forget to Clean Your Dentures
Make it a habit to clean your dentures after every meal. Take them out of your mouth, rinse them with water, and apply a denture cleaner with a wet brush. Don't forget to remove plaque from your gums and tongue as well!
You ask your dentist for more tips if you're still having trouble with your false teeth. Life with dentures might feel strange at first, but there's no doubt it's worth it.
About the Author
Dr. Mark M. Stapleton is a Fellow in the Academy of General Dentistry, an achievement that requires more than 500 hours of continuing education. His goal is to provide comprehensive dentistry for patients of all ages that respects their individual needs. To ask about dentures or schedule an appointment at his practice, White Oak Dental, visit his website or call (954) 448-2868.
Comments Off

on New Dentures? Here are 5 Tips for Getting Used to Them
No Comments
No comments yet.
RSS feed for comments on this post.
Sorry, the comment form is closed at this time.