August 21, 2019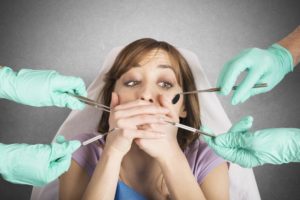 Does the thought of having dental work done make you break out in a cold sweat? Do you have a strong gag reflex that always interferes with treatment at the dentist's office? Do you have an uncooperative child who needs to get fillings done? If you answered yes to any of these questions, you could benefit from seeing a sedation dentist in Chaska. With nitrous oxide sedation, all these problems could be a thing of the past, and you can get all the dental work you need done with no worries. Read on to learn more about nitrous oxide and how it could be great for you.
What Is Nitrous Oxide?
Nitrous oxide, also sometimes known as "laughing gas," is an odorless gas breathed in through a mask that is placed over your nose. Within just a few minutes of breathing it in, a wave of relaxation should fall over you, allowing you to receive the dental treatment you need without any anxiety. The gas not only takes effect quickly, it also leaves your system rapidly. Once the mask is removed, it should only take a few minutes for you to feel completely back to normal. You can drive yourself back to work or school right after your appointment, making it a perfect choice for those of us with busy schedules.
When Is Nitrous Oxide Used?
In addition to treating anxious patients, nitrous oxide can be used for patients who:
Are uncooperative children
Have a sensitive gag reflex
Are unable to sit still in the dental chair for long periods of time
Need lots of dental work done in one sitting
What Are the Benefits of Sedation Dentistry in Chaska?
Nitrous oxide offers multiple advantages, such as:
Can be inhaled, reducing anxiety in patients with a fear of needles
Takes effect and wears off quickly
Brings the patient to a state of calmness
Allows lots of dental work to be done in one appointment
Nearly everyone can use it
Does Nitrous Oxide Have Any Side Effects?
Although sedation is great for most patients, there are some people who should avoid it, including women who are in the first trimester of pregnancy. If you have a lung disease like emphysema you should also not take it. Patients who have trouble breathing through their nose due to allergies or a cold should wait to receive treatment until the obstruction is cleared. Some patients may become nauseous during treatment, but it's rare.
Ultimately, nitrous oxide is a hugely beneficial option for those with dental anxiety. If you get nervous at the idea of going to the dentist, ask them if they offer sedation to help you get the care you need.
About the Author
Dr. Mark Stapleton earned his Doctor of Dental Surgery degree in 2005 from the University of Minnesota School of Dentistry. Five years later, he earned a Fellowship status in the Academy of General Dentistry. His practice offers nitrous oxide sedation to help you overcome your fear of the dentist. To see if sedation dentistry is right for you, click here or call (952) 448-2868.
Comments Off

on Have Dental Anxiety? Nitrous Oxide Sedation Could Benefit You
No Comments
No comments yet.
RSS feed for comments on this post.
Sorry, the comment form is closed at this time.