November 14, 2018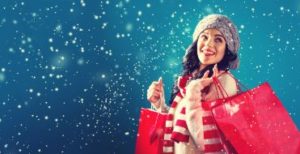 There's no denying that the holiday season is busy for everyone. The last thing you're probably thinking about is scheduling a checkup with a Chaska dentist! But you might be surprised by the ways that putting off regular dental care can cost you. In fact, it often winds up costing more time and money (not to mention pain) to fix bigger problems down the road than prevent them in the first place. Keep reading to learn more about the power of prevention and why dental checkups are so important for the whole family!
Why Is Routine Dental Care So Important?
Even during the holiday season, you probably wouldn't dream of postponing an oil change for your car because you wouldn't want to risk expensive damage to your engine.
Similarly, getting a checkup is kind of like a "tune-up" for your teeth because it prevents bigger problems, including:
Emergencies – A great way to avoid an emergency toothache or broken filling on Christmas Eve is to have a checkup! And if you need any additional dental work, you can schedule it on your time instead of letting your tooth decide for you.
Gum disease – Since gum disease is the leading cause of tooth loss, it's really important to have your gums monitored regularly. There are several effective treatments that can manage it, but they're most effective when they're done in the early stages.
Major or unexpected dental work – A small cavity can be fixed with an inexpensive filling, but as it grows larger and destroys more of the tooth, it often requires more extensive procedures like a dental crown and/or root canal. And while you might assume that you would know when you have a cavity, most people don't feel them until they're larger and closer to the nerve in the center of the tooth. But even small cavities can be caught with routine X-rays and exams.
It's also worth mentioning that, since checkups are considered preventive, most dental insurance plans cover them 100% (always check your individual plan). Since many plans end on December 31st, you'll miss these benefits if you don't take advantage of them in time!
What Do Checkups Include?
You might think of a dental checkup as just a cleaning, but they involve much more:
Your medical history is reviewed and updated
X-rays (usually once a year)
Oral cancer screening
Gum evaluation (once per year)
A professional cleaning and polish
Recommendations for your oral hygiene routine
Dental exam
This holiday season, it's worth it to make sure every aspect of your oral health is in great shape so you can enjoy it to the fullest!
About the Author
Dr. Mark Stapleton is a general, cosmetic and restorative dentist in Chaska who encourages all of his patients to get routine dental care because he knows how crucial it is for maintaining a healthy smile – especially during the holidays. To learn more about the ways you can safeguard your teeth, he can be reached via his website or at (952) 448-2868.
Comments Off

on Don't Forget To Put a Visit With a Chaska Dentist On Your Holiday To-Do List!
No Comments
No comments yet.
RSS feed for comments on this post.
Sorry, the comment form is closed at this time.