January 7, 2018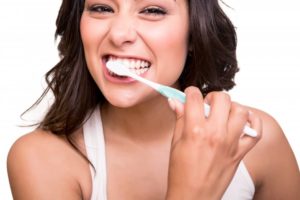 Before you can properly take care of others, you need to be able to take care of yourself first. Take a moment and think about the habits you wish you had or have been constantly putting off. There's a good chance one of those habits includes proper oral care. The next time you head to bed without brushing, consider this: Did you know that poor oral health can also negatively impact to your overall health?
Your dentist in Chaska knows this all too well. That's why they're here to explain how poor oral care can affect you in the long-term as well as offer solutions.
How Oral Health Connects to Overall Health
Many people may not realize it, but your mouth is actually a great indicator of your overall health, especially to your dentist. For example, if you suffer from gum disease, it implies that you aren't taking care of the rest of your body as well as you should be either. If your gum disease develops into a more serious form, it can put you at risk for diseases unrelated to the mouth.
For example, if infection appears in your mouth and your gums become inflamed, you're actually at higher risk of heart disease than if your gums were healthy. If you make the effort to care for your mouth early, you can avoid advanced forms of gum disease entirely.
How Proper At-Home Care Makes a Difference
According to the American Dental Association, you should be brushing your teeth for two minutes twice a day, flossing once a day, and visiting your dentist for exams and cleanings every 6 months. By committing to these three habits, you'll already be ahead of most people. Many people don't brush twice a day or brush long enough, and even less make it to their dentist.
Additionally, you'll want to make sure you have proper brushing technique. While brushing, position your brush at a 45-degreee angle toward the gumline and use short strokes back and forth to remove plaque and food debris. To make brushing easier, consider investing in an electric toothbrush. These brushes usually come with built-in timers to make sure you're brushing for long enough.
Compliment Your Self-Care with Regular Dental Visits
Even if you've perfected your at-home oral care routine, it won't compare to the professional-grade cleaning that your dentist in Chaska provides. Their materials are more concentrated and the dental tools are more sophisticated for cleaning. More hardened forms of plaque known as tartar can only be removed by a dentist, so schedule an appointment if you haven't already.
Furthermore, dentists can catch underlying and early signs of disease before they develop into a worse condition. Their medical devices such as digital X-ray machines can catch early signs of tooth decay you won't catch in your bathroom mirror. Dentists also look for signs of oral cancer, which is much easier to treat if caught ahead of time.
Make self-care a part of your new year by incorporating healthy mouth habits into your routine today!
About the Author
Dr. Mark M. Stapleton earned his Doctor of Dental Surgery from the University of Minnesota School of Dentistry. He also became a Fellow in the Academy of General Dentistry by completing over 500 hours of continuing dental education, proving his commitment to educating and caring for his patients. To learn more about his practice, contact him at (952) 448-2868 or visit his website.
Comments Off

on Your Dentist in Chaska: Treat Yourself with Proper Oral Care in 2018
No Comments
No comments yet.
RSS feed for comments on this post.
Sorry, the comment form is closed at this time.