Implant-Retained Bridges – Chaska, MN
Restore the Gap in Your Smile
If you're missing multiple teeth consecutively, you may be considering various options for tooth replacement. However, out of all the solutions we can provide in this case, none are more stable, life-like, beautiful, and efficient than an implant-retained bridge in Chaska. Keep reading to learn more about what type of implant-retained bridge you may need and the many benefits you can enjoy with this solution.
Why Choose White Oak Dental for Implant-Retained Bridges?
Start-to-Finish Dental Implant Treatment
No Alteration of Healthy Teeth Required
Patient-Centered Dental Care
Two Consecutive Missing Teeth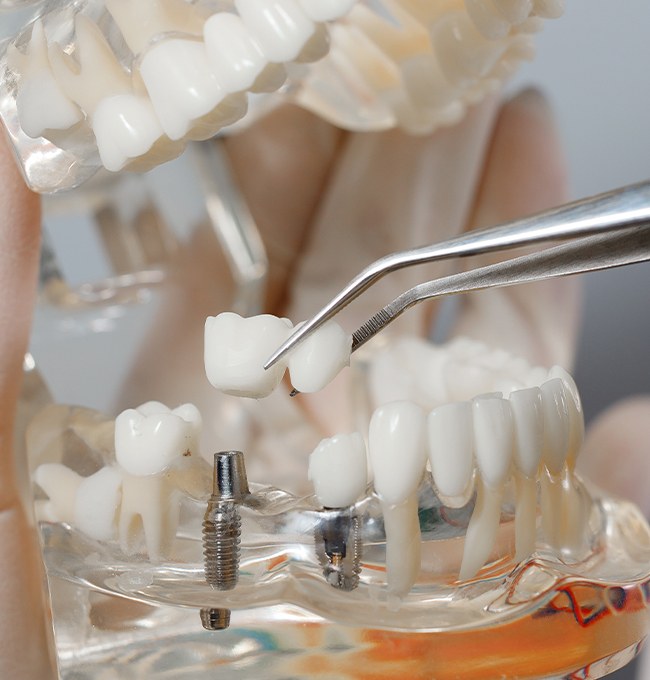 With a single missing tooth, we may be able to use the surrounding teeth to support a custom-made prosthetic and complete your smile. However, for those missing two teeth in a row, replacement becomes much more important. Thankfully, we can create a bridge of two consecutive teeth held in place by just one dental implant. This option allows us to replace your two missing teeth at once!
Three or More Consecutive Missing Teeth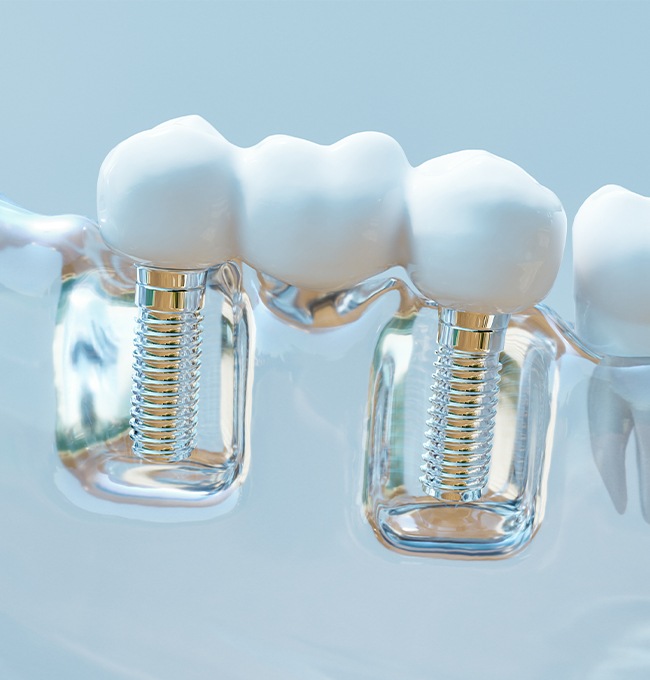 Traditional dental bridges consist of a prosthetic connected to two crowns on either side for support. The crowns are bonded to your healthy teeth to replace the space in your smile. However, with three or more consecutive missing teeth, we can anchor a bridge in place using dental implants. With this option, you can replace 3 or more missing teeth with only two dental implants!
Multiple Missing Teeth Throughout an Arch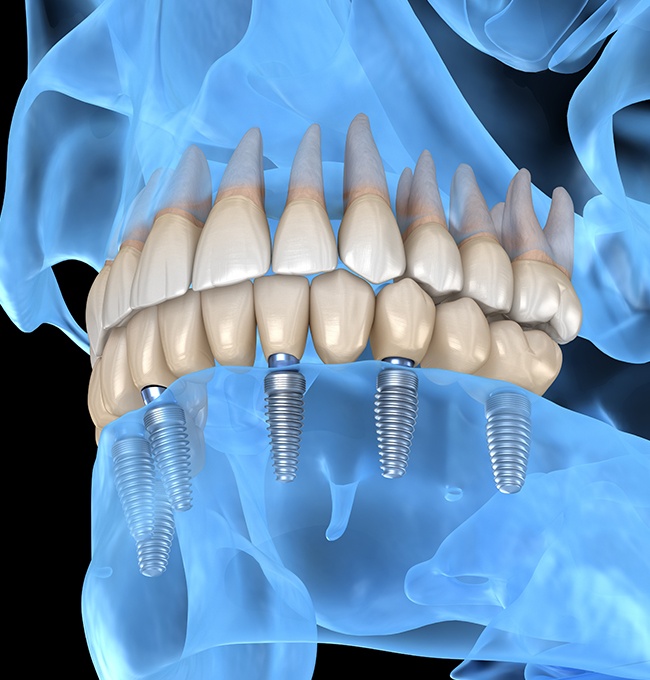 You may be wondering, "What if you're missing multiple teeth but they're not consecutive? Can you still take advantage of dental implants?" The answer is yes! Depending on your pattern of tooth loss, we can use dental implants to support crowns, bridges or partial dentures to complete your smile. The best way to know is to schedule a consultation with our office. Dr. Stapleton will carefully examine your smile before developing your personalized treatment plan with the best solution for you.
Benefits of Implant-Retained Bridges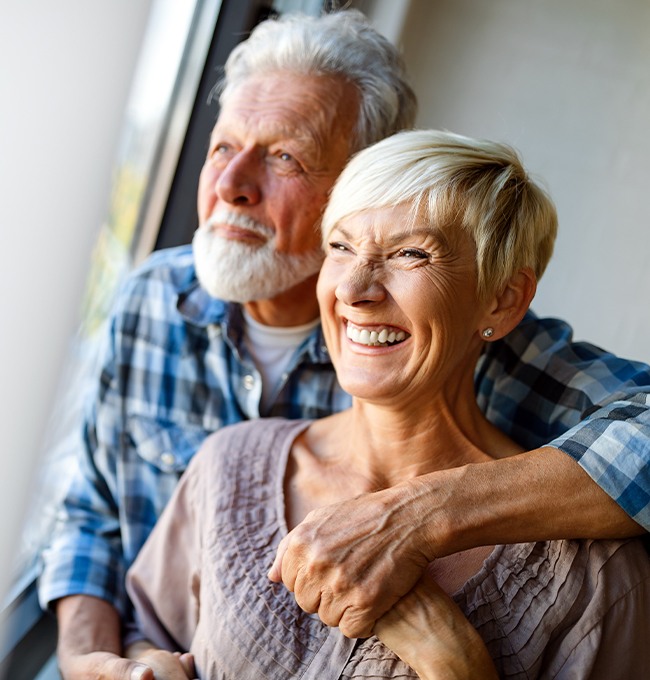 While getting any tooth replacement is better than none at all, implant-retained bridges can offer you a set of unique benefits, including:
Dental health: Without needing to alter your remaining teeth for support, dental implants allow you to keep your natural smile healthy while restoring it.
Jawbone strength: Dental implants stimulate the jawbone to prevent it from deteriorating after tooth loss.
Function: An implant-retained bridge functions just like your natural teeth, allowing you to eat, speak, and smile with ease.
Confidence: Because your implant-retained bridge looks, feels, and functions just like your natural smile, you can enjoy boosted confidence to grin in any setting.
If you're ready to get started on a strong, beautiful, and full set of teeth, don't hesitate to contact our office today!