Cost of Dental Implants – Chaska, MN
Investing in Your Quality of Life
If you're considering dental implants, cost may be one of your deciding factors. You may have seen estimates online or heard stories of what implants may cost, but there are a lot of variables that contribute to the price of this tooth replacement option. At White Oak Dental, we want you to understand these factors to help you make a more informed decision about completing your smile. Keep reading to learn more about dental implants in Chaska and why they're always worth the investment.
Types of Dental Implants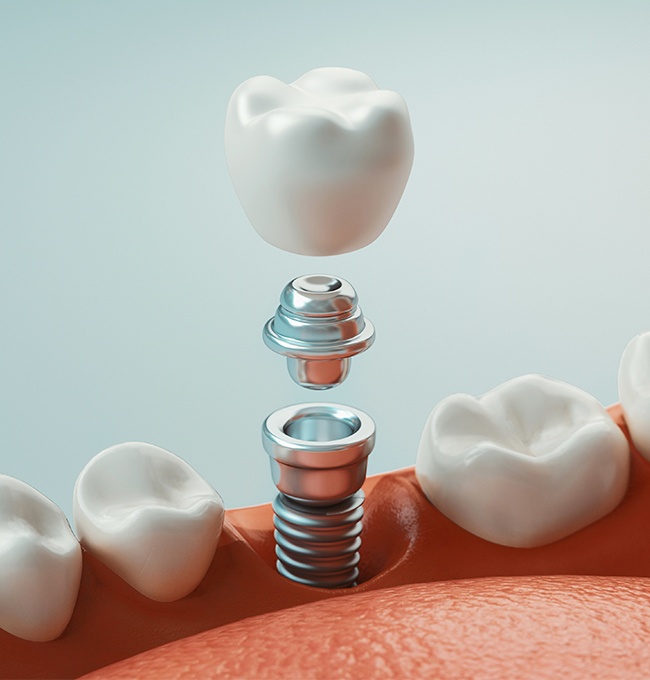 One of the main factors that influence the cost of your implants is the number of teeth that you're missing. Dental implants can be used to replace a single tooth, multiple teeth, or even your whole smile, and their cost can vary greatly because of it. Here are the different types of dental implants and the restorations that we use:
Single tooth: Using an implant-retained crown, we can replace just one missing tooth for a complete smile.
Multiple teeth: For multiple teeth that are missing consecutively, we can use an implant-retained dental bridge to fill the gap.
All teeth: Using an implant-retained denture, we can replace all of your teeth at once with the stability of dental implants.
Typically, the more teeth that you're missing, the more dental implants that you will need. Additionally, the type of restoration for your implants will also play a role in determining the cost of your treatment.
What Are the Stages of Dental Implant Treatment?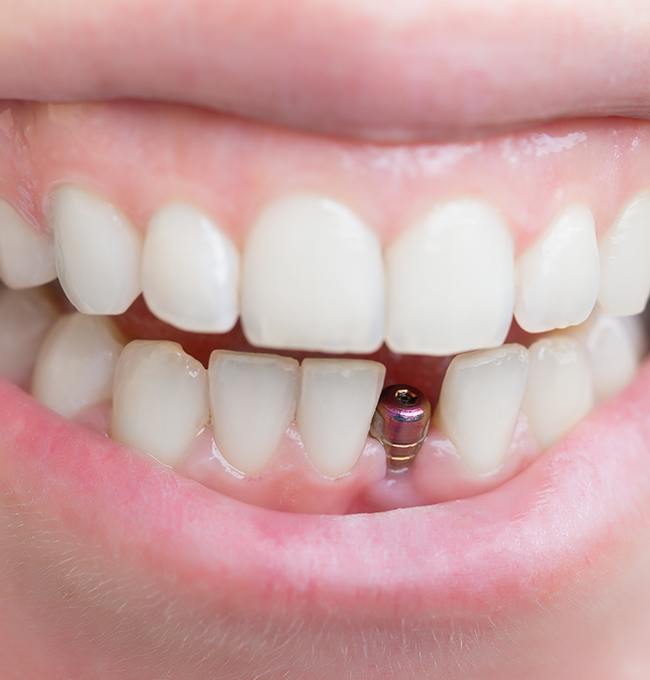 First, you'll come into our office for a consultation. You'll discuss your smile goals with Dr. Stapleton and he will carefully examine the condition of your oral health, your jawbone, and how many teeth you're missing. After developing a personalized treatment plan, we will schedule your dental implant surgery.
During surgery, small incisions will be made in your gums to reveal your jawbone. Then, small holes will be created in your jaw for the placement of your dental implants. Once your implants are placed, it will take about 3 to 4 months for them to completely fuse to your bone. While this seems like a lengthy process, this osseointegration allows for a long lasting and permanent replacement.
Once your implants have healed, you'll come back into our office, where Dr. Stapleton will permanently place your restoration after making sure you're completely satisfied.
Are Dental Implants Worth the Investment?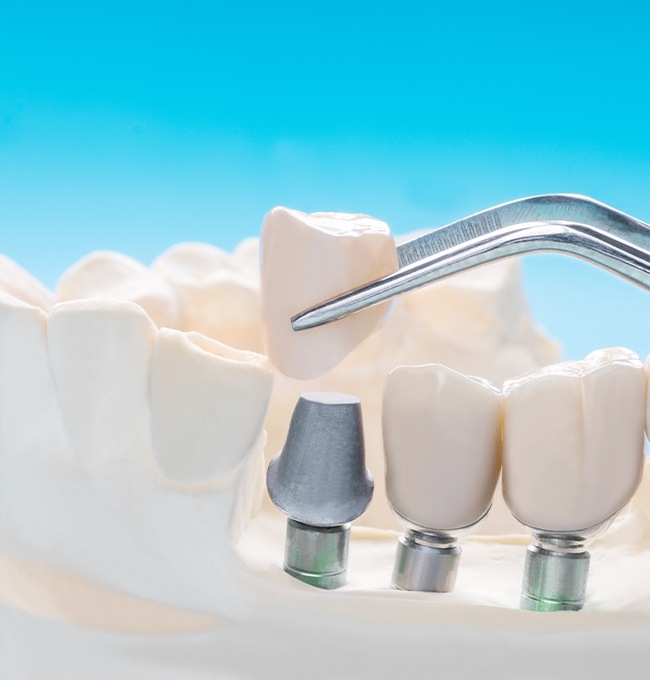 While dental implants may tend to have a higher cost associated with them than other options, they provide unique health and lifestyle benefits that you simply can't get with other options. Unlike any other replacement, dental implants can last a lifetime with proper care, which means less money spent on replacements down the road. Additionally, dental implants stimulate the jawbone to prevent it from deteriorating after tooth loss. This will save you from the cost of treating the problems that come with jawbone resorption like misaligned teeth, drooping of gums, loss of teeth, and higher risks of decay.
Does My Dental Insurance Cover Dental Implants?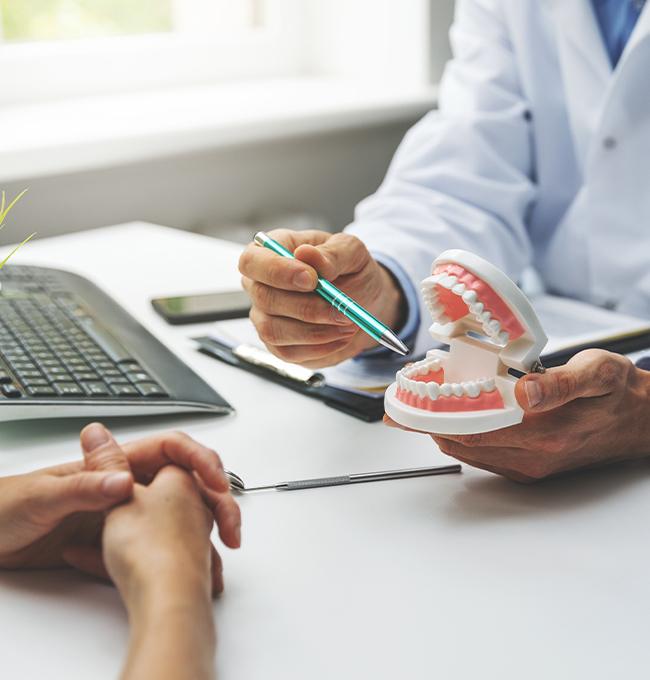 Some dental insurance plans may help with the cost of dental implants. They may be able to help with the cost of certain aspects of your treatment like parts of your surgery or restoration. Our friendly and helpful team will file your insurance claims for you to maximize your benefits and minimize your out-of-pocket costs. We take pride in providing our patients with high quality dental care that is also affordable.