May 12, 2022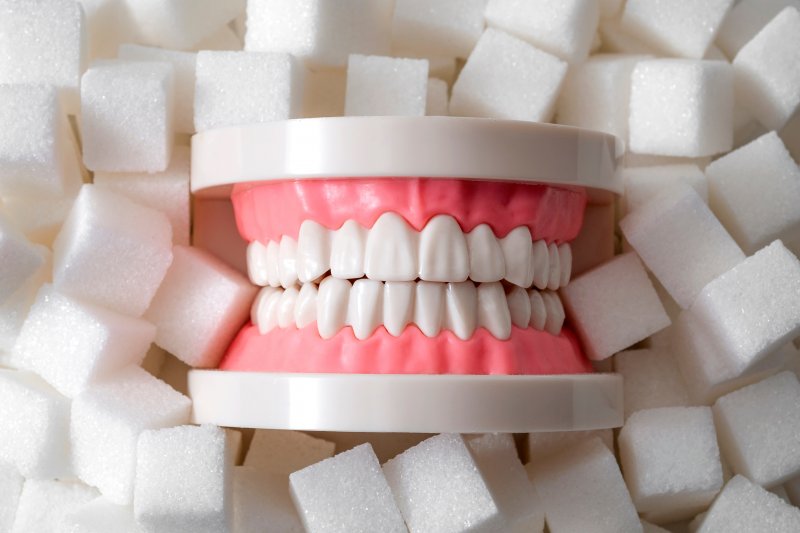 Almost everyone knows that candies and processed foods cause cavities. Lollipops, gumdrops, chocolate, ice cream, and soft drinks are filled with sugar that erodes enamel and decays teeth. It's to the point that such foods have become synonymous with poor dental health. However, most don't know about the other foods that also contribute to cavities.
To prove it, here are three surprising cavity-causing foods explained by your dentist in Chaska. Keep them in mind the next time you're looking for something healthy to eat!
Saltine Crackers
Saltine crackers aren't what people typically consider when they imagine contributors to cavities. Even so, they can and do hurt your teeth due to their ingredients.
These crackers' processed carbohydrates and starches stimulate bacteria to eat away tooth enamel. In fact, starches are nearly as harmful as sugar to teeth. When chewed, saltines also turn into a fine powder that makes teeth-cleaning difficult and leaves processed starches on tooth surfaces.
Raisins
Raisins don't look particularly artificial. Because they're 'organic' and 'natural,' most people assume they're healthy. What harm could a small, shriveled raisin do to your teeth?
Unfortunately, raisins' sweet flavor comes from having a very high sugar content. They nearly contain as much sugar as a candy bar or soda! As such, they prompt the natural bacteria in your mouth to erode your enamel.
Adding insult to injury, raisins also cling to the surface of your teeth despite thorough chewing. When they stick to your teeth for long periods, bacteria is given plenty of fuel to effectively infiltrate your enamel.
Alcoholic Drinks
Alcoholic beverages' negative effect on teeth differs from the above examples. Though some have sugars that harm your teeth, the primary issue is that they dry out your mouth.
Take a beer, for example. When you drink it, the alcohol actually dehydrates your body. This dehydration then leads to a loss of saliva. Dry mouths are notorious breeding grounds for bacteria that harm tooth enamel.
You can keep alcohol from causing excess damage to your teeth by alternating your drinks with water.
As you can see, it isn't just processed sweets that cause cavities and other oral health problems. Remember the effects of the foods above to maintain a better diet for your teeth!
About the Practice
White Oak Dental is based in Chaska, MN. Headed by Dr. Mark Stapleton, they seek to restore and enhance patients' natural smiles to the greatest extent possible. That being the case, their dental services span the range of preventive, cosmetic, and restorative dentistry, not to mention emergency and sedation dentistry. For more information or to book an appointment, they can be reached at their website or by phone at (952)-448-2868.
Comments Off

on 3 Surprising Cavity-Causing Foods
No Comments
No comments yet.
RSS feed for comments on this post.
Sorry, the comment form is closed at this time.